Temple Run 2 reaches #1 in less than 12 hours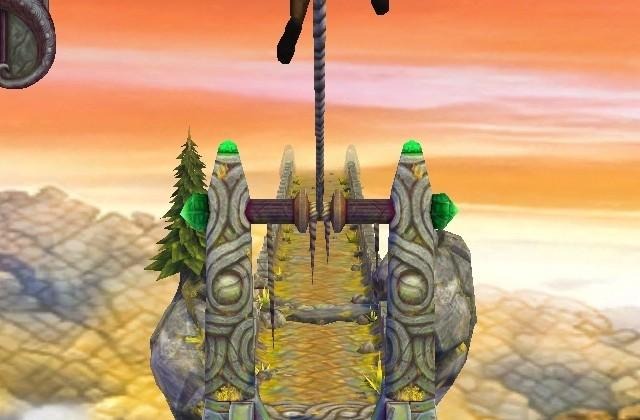 It's now just about half a day since the follow-up to one of the most popular free games in the history of mobile devices has been released, and Temple Run 2 is already at the very top of the charts in the iTunes App Store. While it's not quite there yet in the Top Grossing category, it's right in at first place in the list of free apps on the market right this minute. That's beating out Google Maps, Ruzzle, and Angry Birds RIO (newly free as of today).
This game takes on the greatest bits of the original Temple Run for mobile and increases its vitality with a whole new adventure with the same never-ending escape flavor. You've got the choice of several different characters with which you'll be able to run, a variety of power-ups and bonuses you can earn or purchase with real cash, and of course a whole new set of levels to run through. The "monkey" that chases you here is more of an ape, crushing the little beasts from the original game with one foul swoop.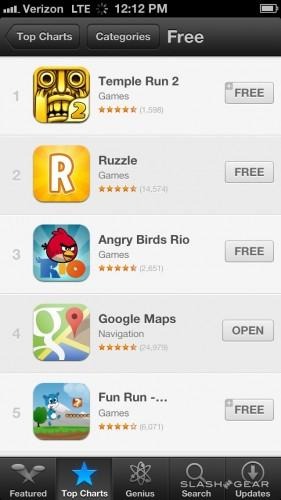 You'll be utilizing left and right swipes across your screen to turn, up and down to jump or duck (and slide), and a bit of the ol' tilting of your entire device to make sure you're on the right side of the path (or lack thereof). The graphics on this game are noticeably more complex, everything is just a bit more beautiful, and it's all ready for whatever iOS device you've got on hand, too, optimized for each screen and everything.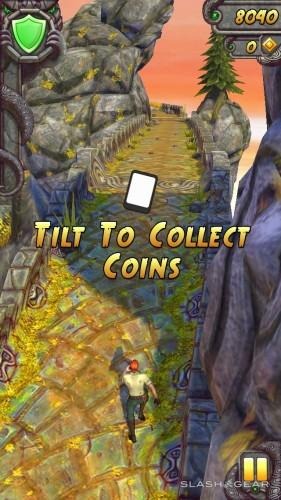 There's an iPhone version (made for your iPod touch as well) and an iPad version, separate downloads, so make sure you get the right one when you hit the market. The only difference is the optimization for screen size – some ever-so-slight re-adjustments for user interface based on your display's physical proportions. This app is free to play with a collection of in-game purchases you can choose to make or completely disregard – it's up to you!
Make sure you hit the official
link here to assure yourself you're getting the right game in the end. The popularity of Temple Run (and now it's second iteration) are plagued with their own popularity, with fakers coming in from all sides to send up false versions of their app to trick you and yours – stay safe!
ALSO NOTE: The Android version of this app will be released next week – Imangi studios has confirmed this with SlashGear and we must assume it to be true!