Verizon Samsung ATIV Odyssey shipping tipped: January 24th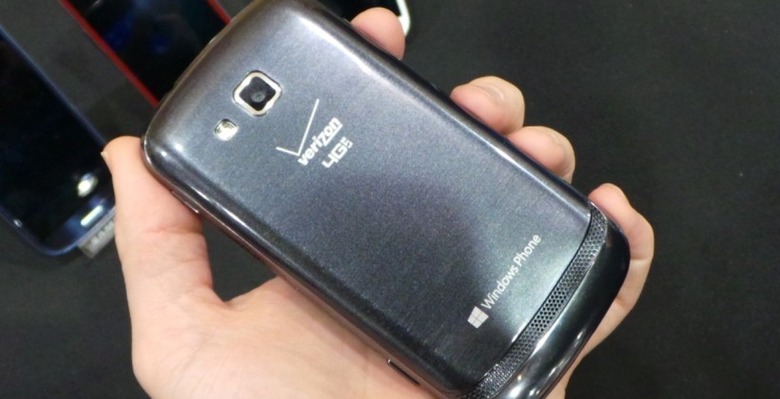 This afternoon it's been tipped that the 24th of January will be home to the official release of the Samsung ATIV Odyssey, complete with Verizon 4G LTE and Windows Phone 8. This machine will be working with a setup that appears extremely similar to the Samsung Focus 2, an AT&T device working with Windows Phone 7 as released back in May of 2012, but as we well know from our own hands-on with this device from CES 2013, this machine is up to speed with some mid-to-high-end specifications (for a Windows Phone 8 smartphone, that is.)
This device works with a 4-inch display with WVGA resolution being run by a Qualcomm Snapdragon S4 dual-core processor clocked in at 1.5GHz. Interestingly you'll find this device's display underwhelming compared to its 720p-toting Windows Phone 8 brethren, this also coming up as odd due to the S4 processor built to handle much, much more powerful machines. You'll get 1GB of ram along with a 1.2 megapixel camera on the front and a 5 megapixel camera on the back.
The back of this device is removable just like the Samsung Focus 1 and 2, a 2100 mAh battery keeping you running all day long and being removable so you can switch up if you have the need. This machine also has a microSD card slot that'll hold up to 64GB of space on a card, this slot able to be accessed with the battery cover fully attached. The back-facing camera also has a single LED flash so you'll be blasting in the dark all night long.
Be sure to have a look at our hands on with this device to see more up close and personal views of its machinery. We'll be seeing this device popping up as a direct competitor to both the Nokia Lumia 822 and the Windows Phone 8X by HTC. Have a peek at our reviews of both devices to make your decision right here and now!
[via @evleaks]