Intel Q4 2012 earnings down but still massive at $13.3 billion in revenue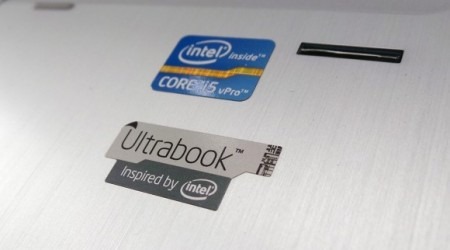 Today Intel reported their fiscal fourth quarter results for 2012, noting a full year revenue of $53.3 billion and a fourth quarter revenue of $13.5 billion USD. These amounts are down 1.2% (for the year total) and 3% (for the quarter) year-over-year – certainly encouraging in a year where PC sales weren't exactly booming. Intel also reported operating income of $14.6 billion USD for the year and $3.2 billion operating income over the fourth quarter.
This report of the quarter flows, as Paul Otellini, Intel president and CEO noted, "largely as expected" as the company "continued to execute through a challenging environment." Otellini reminded investors today that Intel entered the mobile market with hardware for tablets and smartphones and "worked with partners to reinvent the PC." This is referring to the wave of touch-friendly machines working with Intel processors that've been revealed as Windows 8 came to fruition.
Full year statistics continued with Intel's PC Client Group's revenue set at $34.3 billion USD, down 3 percent year-over-year. The company's Data Center Group's revenue hit $10.7 billion, up 6 percent year-over-year, while their "Other Intel architecture group" had revenue of $4.4 billion, this down 13 percent compared to the year before. As far as the quarter went, PC Client Group, Data Center Group, Other Intel architecture group had revenue of $8.5 billion, $2.8 billion, and $1.0 billion respectively in their fiscal Q4 2012.
In Intel's fiscal Q4 they report they've had R&D plus MG&A spending ending up at $4.6 billion, this specifically noted as being rather close to their projected amount of $4.5 billion. Intel is reporting that they expect revenue to grow in 2013 over the full year by a "low single-digit percentage", while R&D plus MG&A spending is expected to land at $18.9 billion, plus or minus $200 million.
Intel also expects that they'll have a revenue of $12.7 billion (plus or minus $500 million) in their fiscal first quarter 2013 report, with a gross margin percentage of approximately 58 percent. Intel also expects that they'll have a net loss of approximately $50 million USD in their fiscal Q1 2013 due specifically to the impact of equity investments and interest (and "other"). What a wild and most-excellent earning party this is going to be!
[via Intel]