SlashGear Evening Wrap-Up: December 4, 2012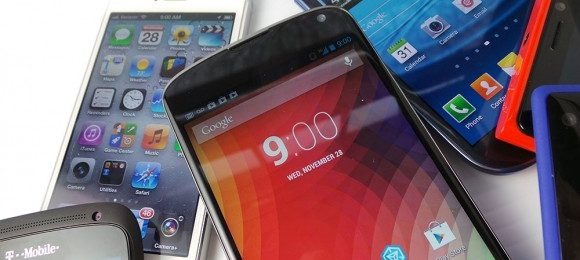 Welcome to Tuesday evening everyone. Today we found out that nightly builds to CyanogenMod 10.1 are ready to go for the Nexus 10, which comes just a short time after nightlies started rolling out for the Nexus 4. IDC said today that Android will likely stay on top in the battle for mobile dominance until 2016, with iOS placing in second throughout, so it looks like the mobile landscape won't be changing all that much in the coming years. Verizon is set to begin rolling out targeted ad campaigns this week, but you'll only see those ads if you give Verizon permission.
The Kindle app for iOS was updated today with X-Ray functionality in tow, but that wasn't the only thing getting an iOS update. Gmail for iOS was updated to version 2.0, with YouTube getting an update on iPhone 5 and iPad. In other words, it wasn't a bad day if you're an iOS user and you happen to be using some of the platform's most popular apps. Netflix has signed a deal with Disney, but unfortunately for all of you Disney fans, that deal won't go into effect until 2016 rolls around, so you've a while to wait.
Speaking of Netflix, we found out today that the PlayStation 3 has become the number one device for streaming Netflix, while the Fuhu nabi Jr has arrived with an aging Tegra 2 processor under the hood. The cool little Black Diamond III multi-sensory Bluetooth speaker launched today, while the LaCie d2 external hard drive has been re-released with USB 3.0 and Thunderbolt functionality. Toshiba announced its new Excite 10 SE 10-inch tablet today, while the Samsung S Pebble music player touched down in the United States.
Samsung also introduced a new Pico Projector for Galaxy devices today, HP has a new printer out in India that doubles as a hotspot, and we got word that Google I/O 2013 will be kicking off on May 15 with tickets going on sale early next year. Moshi has a new line of accessories for the iPhone 5 and the Retina MacBook Pro, while Apple delivered an update for the iWork suite that brings mobile/desktop compatibility with it. Google confirmed that it had one time looked into creating its own wireless network, and finally tonight, Chris Burns gives his review of Gmail 2.0 on iOS. That does it for tonight's Evening Wrap-Up, enjoy the rest of your night folks!