Gmail 2.0 released for iPhone and iPad [UPDATE: How to Download]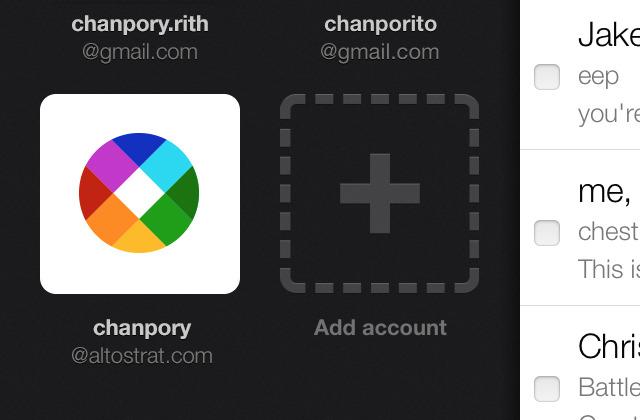 This morning the folks at Google have released their next big update for Gmail specifically for the iPhone and the iPad, this version bringing on a whole new look and feel. This update comes 6 months after the Gmail team decided to complete rebuild the iOS experience, these 6 months having been spent creating this one single release – imaging that! Everything from infinite scrolling in the messages list to swivels and transitions you're going to just adore – animations galore!
New oddities have been added including such simple items as autocomplete predictions in your search listings. You're able to RSVP for Google Calendar invites in this new version as well, straight from the app rather than switching out to a separate interface. Google+ posts are also integrated in with this new version of Gmail, with the ability to both add +1 and comments to posts directly from the Gmail app.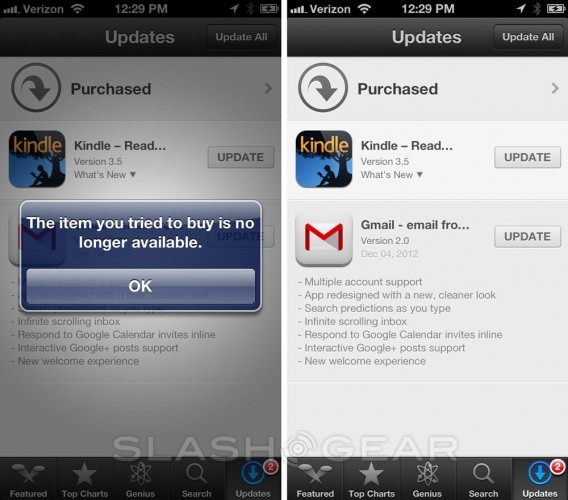 UPDATE: This app appears to have been pulled from the iTunes store shortly after launch (as seen above). At the moment it's not clear why this was done – stay tuned as we find out more about the situation from the sources soon.
UPDATE 2: It appears that there's a bit of a bug with this update that creates a situation in which you cannot simply update Gmail, you have to install a fresh new version. At the moment the only way to update Gmail to 2.0 if you've already got an earlier version installed is to delete the original and download anew – good luck!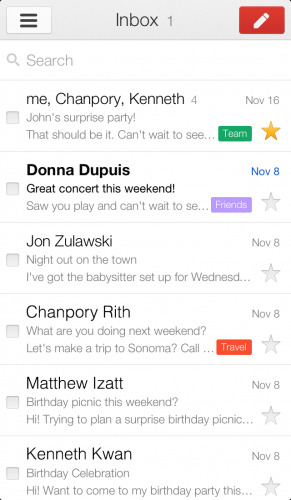 This updated version also adds support for multiple accounts at once. Where before you had to switch back and forth with login and logout each time you wanted to switch between users, you can now do so with a swipe and a tap. Just pull out the left of your interface and bang, there they all are!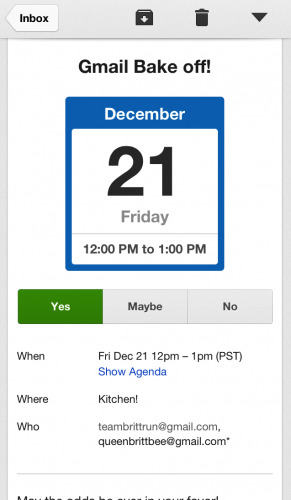 This new app is available from the iTunes app store right this minute, or you can simply update from your App Store updates list – more than likely the latter for most of you die-hard app-loving Gmail fans. Let us know how it goes and if you'll be switching back out of the standard mail app after this, or if you're going to stay!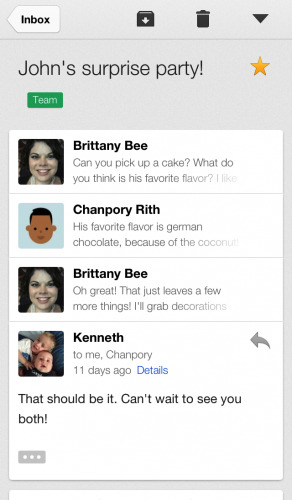 [via Google]