Toshiba Excite 10 SE brings 10-inches of Tegra 3 for $350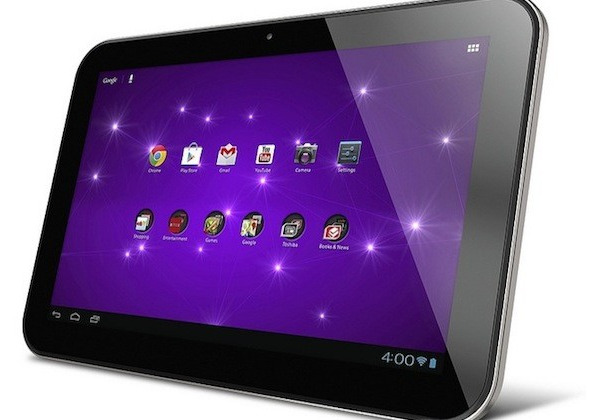 The folks at Toshiba have come on strong with a new contender in the 10-inch tablet space this week with the Toshiba Excite 10 SE, complete with an AutoBrite HD screen at 1280 x 800 pixels and stereo speaker action. This machine closely resembles Toshiba's past tablet-sized offerings and comes with an NVIDIA Tegra 3 quad-core processor clocked at 1.5GHz and 16GB of internal storage – as well as a microSD card slot.
This machine works with Android 4.1 Jelly Bean with a Toshiba user interface over the top as well as two cameras, one on the front for video chat, the other on the back for snapping some lovely photos and HD video. Of course they won't be the best photos in the world at 3 megapixels strong, but you never know – auto-focus included!
This machine is just 0.4 inches thick and weighs in at 22.6 ounces, coming with a standard microUSB connection for data transfer as well as charging with Toshiba's own wall adapter. This machine will be popping up with Wi-fi connectivity as well as Bluetooth 3.0, and will be bringing on SRS Premium Voice Pro technology for your dual speakers. These speakers sit on the bottom of the tablet, mind you: great for flat table-users, but not ideal for those of you working with your lap exclusively.
The Toshiba Excite 10 SE will be available starting at $349.99 MSRP beginning on the 6th of December. This machine will be available at select retailers and through Toshiba's own ToshibaDirect web store right off the bat, and should be a generous competitor for those looking for that perfect slightly less-than-expensive 10-inch Android tablet this holiday season.