Google I/O 2013 set for May 15-17 with ticket sales coming up early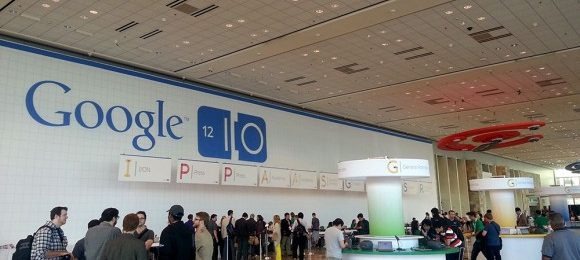 After hosting a rather late Google I/O conference than usual towards the end of June earlier this year, Google is moving back to their usual May timeline for Google I/O 2013. May 15-17, 2013 will be the dates for the upcoming developers conference, with registration starting sometime earlier in the year.
Google confirmed the dates on Twitter, and while the company hasn't mentioned any other details on what's to come at the conference, we're guessing that Project Glass (a.k.a. Google Glasses) will make a big appearance on stage. We've seen it in action before at Google I/O 2012, but it's possible that the company may announce public availability for the product, or at least a release date.
Google I/O 2012 was huge for Google. They announced a slew of new products and updates to their Android OS. They announced Android 4.1 Jelly Bean, the Nexus 7, Nexus Q, and Project Glass, as well as handed out feature-filled updates for Google+, Google Maps, and YouTube. Hopefully we'll see the same kind of action come this May.
Sadly, Google doesn't yet have a landing page up for the 2013 conference on their I/O website, but you can still relive the days of I/O 2012 thanks to a handful of videos that are posted up on the website. For now, we'll just have to sit and wait for registration to open, and you can be sure that we'll be there covering all of the new announcements.
[via Android Community]