LaCie d2 external HD rebooted with USB 3.0 and Thunderbolt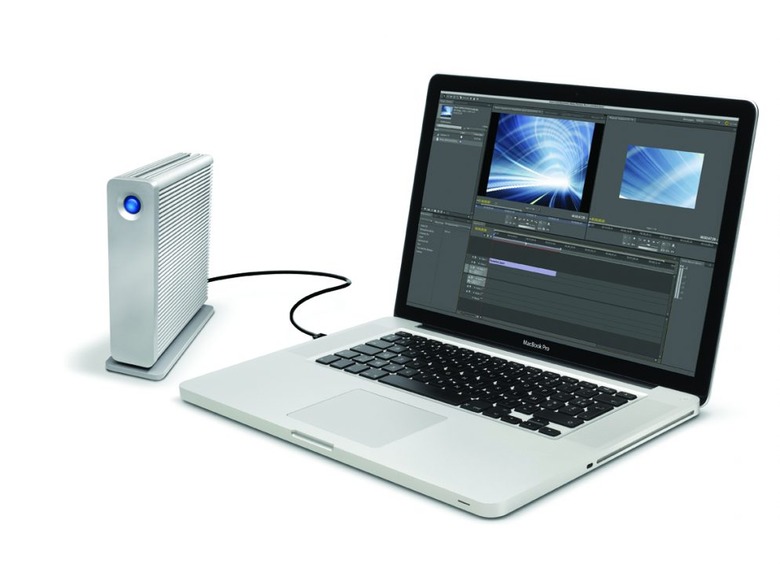 It's time for the LaCie d2 external hard drive to be re-released, this time with a boost that should, by all means, make it into a brand new device altogether. What we're looking at here is what's now called the LaCie d2 USB 3.0 Thunderbolt Series and it's ready for universal connectivity like no other. This machine works with the fabulous speeds of USB 3.0 for a large cross-section of brand new machines and hits speeds to the max with no less than Thunderbolt connectivity for speeds up to two times that of FireWire 800.
This machine now works with speeds up to 180MB/s and has the ability to transfer a 10GB project in less than a minute. This comes with a fan-free aluminum heat sink design with a sleek silvery aesthetic and a lovely blue eye. This industrial design creates 60 percent more surface area than flat designs, this allowing heat to efficiently divert and dissipate like a champ. You'll be able to stack these drives up if you wish, or just keep one to the side of your computer upright on its own simple stand.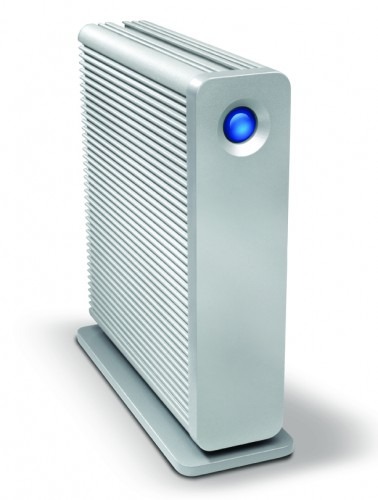 You've got 256-bit AES encryption for security and the knowledge that you're working with a company that's been in business making drives like these for almost a decade. With USB 3.0 and Thunderbolt interfaces you'll be able to work with new Apple products such as the MacBook Pro and Ultrabooks of many kinds. You've got backwards compatibility with USB 2.0 as well and you get both a USB 3.0 and Thunderbolt cable in the box.
The LaCie d2 was designed by Neil Poulton and remains as iconic as it was the day it was originally revealed. This new edition will be available with a full backup software suite in two sizes, one of them with 3TB of space, the other with 4TB. You'll be able to grab this lovely drive immediately if not soon from your favorite LaCie retailer or reseller.