Gmail 2.0 for iOS Review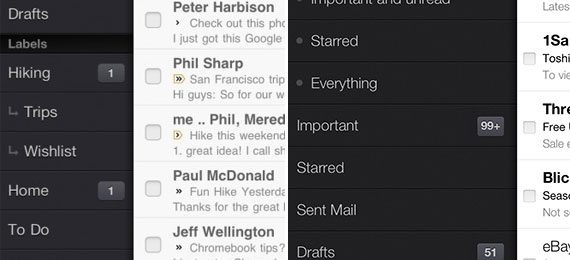 If you've got a Gmail account and you work with the iPhone or an iPad, you may have been jealous of all the extra fabulous features that your Android friends and family have had that you didn't in a Gmail app – that era has ended. With Gmail 2.0 for iOS, you've got a perfectly simple interface that's so stripped down, you might think something is missing. In reality you've got the best-tuned Gmail app experience yet offered on iOS – though that should be true every time there's a release, it's gotten particularly well improved over the past this time around.
This new version of Gmail has, first and foremost, easy access to multiple accounts. Perhaps you've got an account for work, another for personal business, and another you use to keep in contact with your granny. You don't want those all mixed up, do you? Gmail 2.0 makes it perfectly simple to switch between them on the fly with a simple tug of the display – right up where your profile name is – check the new arrow and make your faces appear.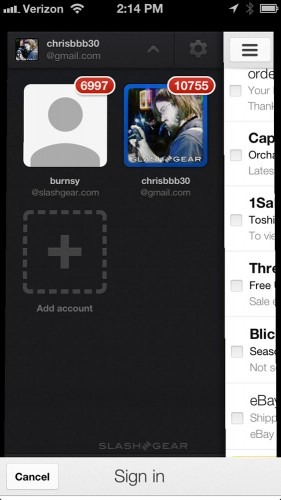 The 6 months since the team at Google announced they'd be creating a whole new Gmail experience for iOS have been spent not just adding usability features, but adding aesthetic cues and tweaks as well. You'll find that this version of Gmail is flatter and smoother than ever before, even going so far as to update the color scheme of the icon for the app – white now takes over the previously dominant red – or does it emphasize it?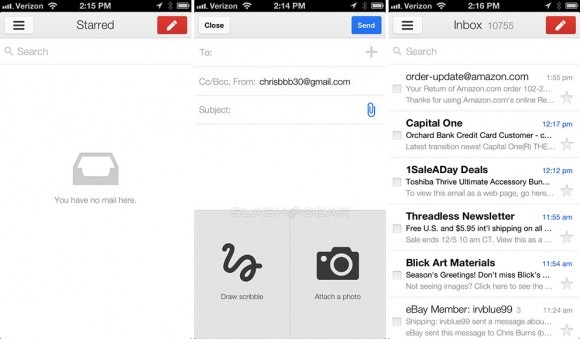 This version of Gmail allows you to see much more in-detail invitations to events via Google+ as well as the ability to give a +1 to Google+ posts without leaving the app. In short, this version of Gmail entices you to join Google+ more than ever, and we expect this trend to continue through the future as well. Access posts, RSVP, or jump on down to the mobile web if you absolutely must – but stay if you can!
You can download this version of Gmail from the iTunes app store right this minute for absolutely no cash at all – it's free! You'll need a Gmail account to work with Gmail, of course, but you can create a profile from the front screen of the app as well.