SlashGear Evening Wrap-Up: December 12, 2012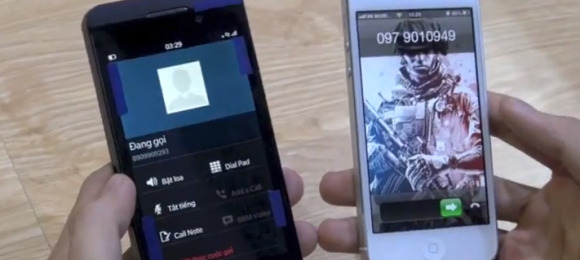 Welcome to Wednesday evening everyone. With the new year coming up shortly, a couple of companies took a look back at the year we're leaving behind, with Facebook posting its Year in Review and Google Zeitgeist 2012 going live. A video of an L-series BlackBerry 10 device hit the Internet today, and you can now have a look at SlashGear's calendar using UpTo on iOS or Android. Facebook was named the best place to work at in 2013, while Google revealed that it doesn't have any plans to develop apps for Windows 8.
We give you a run-down of what's changed in regards to Facebook's privacy settings, and GE has announced a new ultra small cooling unit for use in the thinnest notebooks and tablets. New York City Taxi apps are going up for a vote tomorrow, but not before all of the contenders can say their piece, and the Pope used his @Pontifex Twitter account for the first time today. We learned that the next Mass Effect game won't be arriving until late 2014 or mid-2015, and we received the first details about Redbox Instant today as well.
Nokia has announced the Lumia 920, 820, and 620 for China, and Toshiba has revealed its new free positioning wireless charging chipset. A rocket launch in North Korea has a lot of people on-edge, while we heard that entry-level smartphones will make up the majority of sales by 2017. Apple is now rolling out iTunes to more countries, and a 120-foot wide asteroid passed between the Earth and the moon today. The iPhone 5 and 4S are $50 off at Radio Shack today if you've been thinking of picking one up, the dual-screen YotaPhone has been turning some heads, and Valve has rolled Steam Community Market into beta.
Finally tonight, we have a heaping helping of original posts for you to check out. Chris Davies reminds us why we're not any closer to an Apple television despite the rumors, Philip Berne examines the power a single, tiny tweet yields, and Chris Burns gives us his reviews of the Brookstone Big Blue media tower, the JayBird BlueBuds X, and the Sony XPERIA Tablet S. That does it for tonight's Evening Wrap-Up, enjoy the rest of your night folks!