UpTo Delivers SlashGear Calendar To iOS And Android With Gorgeous UI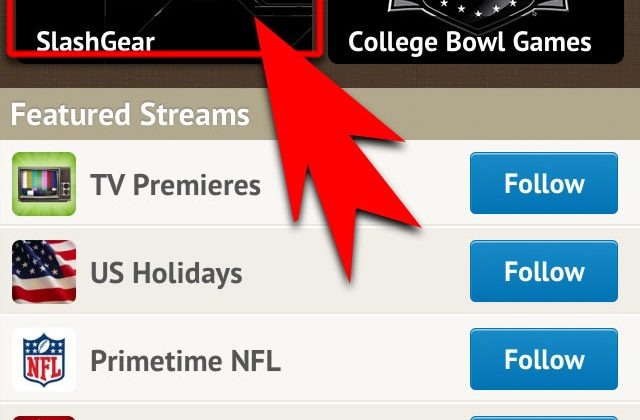 The app UpTo for both iOS and Android has come forth with just about as lovely a set of aesthetics as we've seen in any productivity app, now active with SlashGear's own featured calendar feed! This app is made to show off events from a variety of sources, each of the fees made by brands like SlashGear being updated by none other than our humble staff monkeys each night. This app also integrates essentially every single different type of calendar you might have, including your Google Calendar and iCloud-based calendar as well!
The developers behind this app, Rock City Apps, announced funding for this venture back in December of 2011 – now they're in full swing with features galore. The platform exists here to gather together you existing calendar and social graph, integrating the likes of Facebook as easily as you can tap "sign in."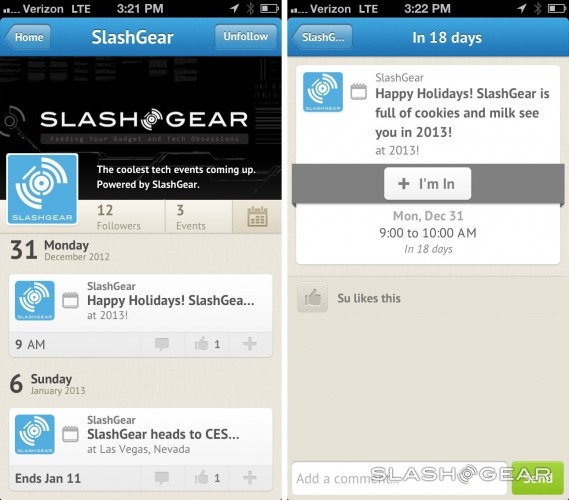 You can share calendar apps through a variety of services, you can leave comments on events as you see fit, and you can interact with other users also attending any given event before it happens! Integrate your Outlook calendar, iCal, follow friends through Facebook, follow public event streams, and add your own events through the UpTo app itself.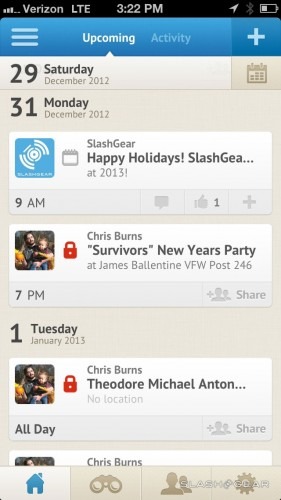 There's also a heatmap that allows you to see your calendar based on the amount of activity you've got going on inside each day. You can tag events with markers such as #fb to share with Facebook and #t to share on Twitter – automatically. Tagging an event with #UpTo shares an event with all of your UpTo Groups at once.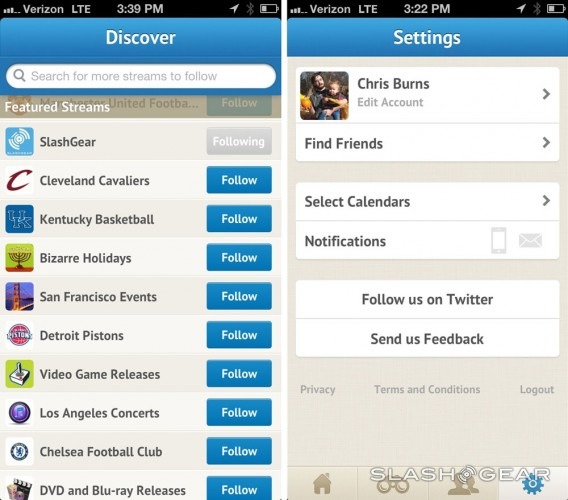 Go download the heck out of this app right this instant and either search for SlashGear or just go to the Discover tab to see SlashGear in action – we'll be keeping you up-to-date on all big events from this point forward!