Brookstone Big Blue Media Tower Review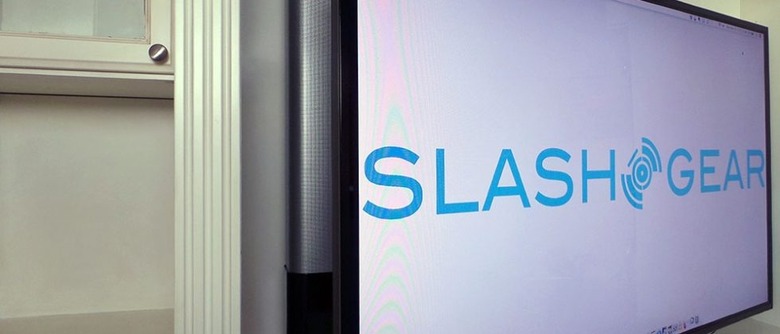 If the Brookstone Big Blue Live Wireless Bluetooth Speaker was any indication of how well the Big Blue Media Tower we've got today was going to be, we already must have known it was going to be a winner. This monster from Brookstone is gigantic at 38 inches tall with a look that's sure to remind you of your slightly less impressive space heater – but you're not getting heat here, you're getting nothing but cool, cool sounds from your otherwise slightly less loud electronics. This machine works as the only all-in-one music and TV sound system you'll ever need.
The Big Blue Media Tower is made to be impressive looking right out of the package – and due to its release date, right after the holiday wrapping paper is torn off. It acts as a single vertical sound bar that's able to be positioned in your media room or living room, wherever you've got the most entertainment potential. It connects with basically any system you've got, forward-thinking with bluetooth and ready to connect with optical decoding jacks as well.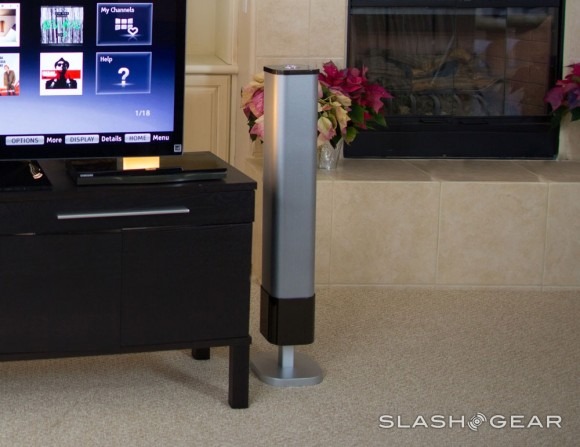 You get a six-foot optical cable right out of the box as well as RCA inputs and Aux-out connectivity to broaden your sound to other Big Blue accessories. Of course with the standard for each cable connection you'll be able to integrate instantly with the sound system you've already got, here adding a massive full-range 20 watt set of stereo speakers to your room (that's 2 20-watt speakers, to be clear).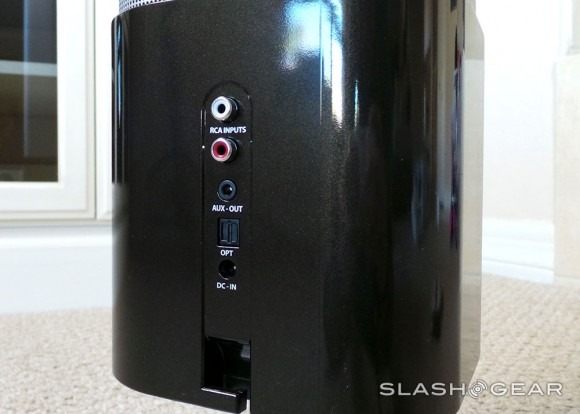 Inside the sound system is set at multiple offset angles that do indeed fill your whole room with massive amounts of sound from your HDTV, stereo, or even something as small as your smartphone. This machine works with a 30 watt powered subwoofer ported for "omnidirectional" bass, as they say – from the depths of who-knows-where, as it were. This machine delivers sound in the low spectrum that's very, very deep and very hearty.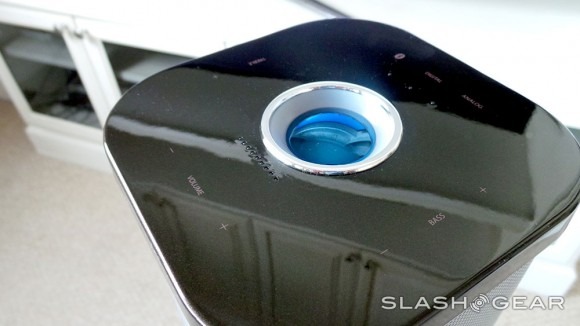 You'll have to judge for yourself if you're willing to toss down $299.99 for a speaker system, but if you've got the need, you do get your money's worth. Beware: this beast is not child-proof, so if you're like myself and have a toddler running around with an insatiable need to turn everything on its side, you might want to either skip this purchase, place it up high, or strap it to the wall – it's shiny enough to attract any child!