Nokia announces Lumia 920, 820, and 620 in China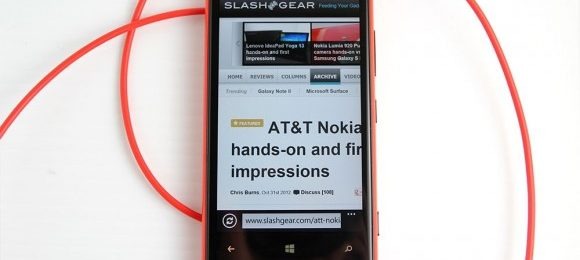 Nokia has already made it official that a variant of their Lumia 920 handset will launch in China, called the 920T, but it's been announced today that Nokia will be bringing three of its newest mobile devices to the Chinese market. The Lumia 920, 820, and the budget-friendly 620 will be headed to China, and all three are available for pre-order now.
The three phones are available without contract starting at ¥1,999 ($318) for the Lumia 620, while the Lumia 920 will cost ¥4,599 ($736) and the Lumia 820 priced at ¥3,499 ($560). There's no release date set for the three handsets, but since they're now up for pre-order it should only be a matter of time before they're unleashed.
However, we do know that the devices will be available on China Unicom and will support HSPA+ 3G. They'll be available for purchase at several major retailers in China, although there's no word what stores will carry them or how abundant supply will be. Nokia's second-biggest market is China, so we may see these new handsets fly off the shelves.
Nokia's latest Lumia device is the budget-minded 620, which features a 3.8-inch ClearBlack WVGA display and a 5MP camera. On the inside, there's a 1GHz dual-core Snapdragon S4 processor with 512MB of RAM and 8GB of internal storage with room for a microSD card for expandable storage. The Lumia 620 sells for $249 without a contract in the US. Take a look at our hands-on for more info.
[via WMPoweruser]