Nokia Lumia 920T leaks, comes with faster Snapdragon S4 and Adreno 320 GPU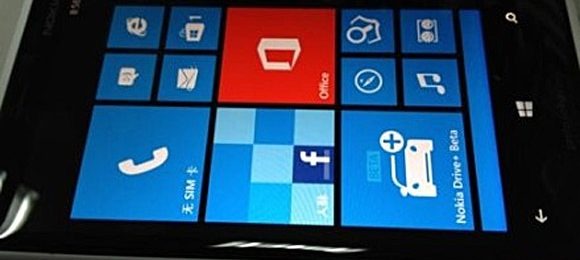 China Mobile is set to release Nokia's flagship smartphone, the Lumia 920, on December 5. It'll be called the Lumia 920T, and the carrier just leaked some more details about the device. One particular piece of information is that the processor in the leaked Lumia 920T will be slightly faster than the US version of the 920.
China Mobile has shown off their version of the Lumia 920 that will come with Qualcomm's Snapdragon S4 Pro MSM8960T chipset, which comes with an Adreno 320 GPU. The US version runs off of the Qualcomm S4 Plus MSM8960 chipset that only has an Adreno 225 GPU. Obviously, we're not sure how much faster the chip will be in the new phone, but it's said that the 320 offers nearly triple the performance of the 225.
While it might seem like Nokia is shafting their customers in other countries who only have the Lumia 920, the reason why Nokia had to use the MSM8960T chipset is said to be because it is the only chipset that supports China Mobile's TD-SCDMA and TD-LTE standards. This seems like valid excuse, but also makes us bummed.
While the 920T will certainly offer quicker performance than the regular 920, we're curious as to how much faster the device will be and if users will notice a significant difference between the two. The Adreno 320 GPU is being used with the Snapdragon S4 Pro APQ8064 chip on some US phones like LG Optimus G and Google's Nexus 4.
[via GSM Insider]