Toshiba unveils new free positioning wireless charging chipset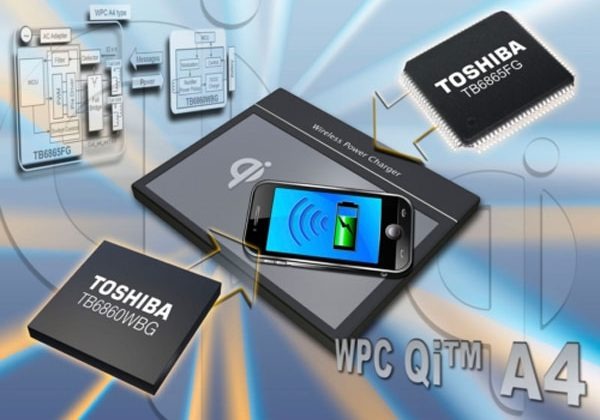 Being able to recharge your smartphone or other device without having to fiddle with wires is very convenient. There are a number of wireless charging accessories on the market today for all manner of smartphones and other devices. Typically, these accessories include a case and a charging pad that allows the battery inside the smartphone to be charged simply by placing it on the charging pad.
A lot of these products on the market today require you to put the smartphone in a specific area to be able charge. That means if someone bumps the charging pad and moves the phone, you may not have a charged and ready to use device the next day. Toshiba America Electronic Components has announced a new free positioning wireless charging chipset.
This chipset is fully compliant with the Wireless Power Consortium Qi interface specification A4, A8, A12, and A14. The chipset includes the TB6865FG power transmitter and the TB6860WBG receiver. The chipset uses a two-coil control architecture promising cost-effective battery charging. The TB6865FG chip is able to detect the position of mobile device and one of the coils. Energize for charging preserving efficiency and allowing the user to place the device anywhere on the charging mat.
The chipset also allows to mobile devices to be charged at the same time since it allows independent control of the dual coils. The system is able to achieve 74% efficiency across the majority of the charging area. The chipset will begin sampling in Q1 2013 priced at five dollars for the TB6865FG and three dollars for the TB6860WBG.