NYC Taxi apps up for vote tomorrow, contenders weigh in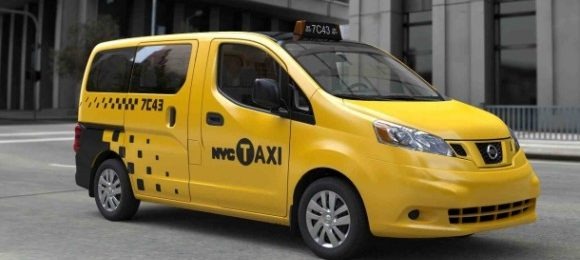 There's about to be a vote in New York that will decide on a stack of rules that, if passed into law, would allow Taxi apps to work with NYC Taxi Cabs across the board – but as this market has many, many interests at hand, it's not going to be easy one way or another. As NYC Taxi apps appears in the digital landscape for both iOS (on the iPhone) and Android, New York City's Taxi and Limousine Commission had to decide whether or not they'd be legal – you cant just jump into a cab with a new technology all across the city, after all.
The players we've got here are the developer groups that want to have their apps connect to the official NYC Taxis, the Taxi drivers themselves, the nine voting commissioners in the Taxi and Limousine Commission, the Chairman of that group David Yassky, and the livery and black car industry. The decision to have apps, yes or no, appears at the moment to be hinged on the idea that the livery and black car industry sees their section of the market being intruded on by taxis with the ability to have a cab called in with something other than a person's arm.
At the moment, the livery and black car industry can be called in via phone to a pre-arranged location while taxis in NYC can only be picked up with an arm wave on the street, aka a street hail. This rule was put in place when the Koch administration moved in and made it law. The rules being voted on are also being knocked by the app makers, the voting board is split, and the commissioner is pushing for a "pilot" program that'd have apps working with Taxis for a year as a sort of testing period.
"The TLC and Commissioner Yassky deserve enormous credit for pushing the industry toward innovation and advancement. GetTaxi believes that the rules as proposed were not quite ready for the road, but taxi apps have a great future in New York and we look forward to working with all of the players in the eco-system on a set of rules that will benefit all New Yorkers." – Jing Wang Herman, CEO, GetTaxi USA
Frank Carone, one of nine voting commissioners spoke with Dana Rubinstein of Capital, saying:
"I foresee the rules as written not passing. And I'm so confident of that, that I don't think they're going to come to the floor. If the tea leaves suggest what I am suggesting, a prudent chairman wouldn't put them on the floor. ... The value of this app does not outweigh the risks inherent to hurting the businesses that already exist." – Carone
David Yassky spoke in the Daily News that he thought that customer service is more important than the health of the livery industry.
"If some passengers do choose to e-hail a taxi rather than call a car service, that means those passengers prefer the e-hail service. That's how the market works—and just as the purpose of government regulation mustn't be to push customers from one business to another, neither should regulators stop customers from picking one business over another. ... But there's room for improvement. When new technology comes along, we should embrace it." – Yassky
That was this morning – since then he's changed his tune just ever-so-slightly, speaking with Rubinstein of Capital NY about how a one-year pilot program will work better.
"[A pilot is] better than doing it as a permanent rule. ... People have legitimate concerns about how it's going to affect their businesses, and if some people's fears turn out to be true, then the government should revisit it. A pilot is a way to ensure the city revisits " – Yassky
One of the several app groups hoping to get in on the ground level with this integration is GetTaxi USA (also quoted earlier in this article). They've sent forth word via their CEO Jing Wang Herman that they're all for a pilot program just so long as its transparent and fair:
"In the meantime, we hope that any pilot program will be transparent and provide a level playing field for companies that would like to test apps in New York. We expect to be one of them very shortly." – Jing Wang Herman, CEO, GetTaxi USA
Keep it tuned to SlashGear as this vote hits the floor – or floats right over it – in the next 24 hours. We'll keep you posted!