Google Zeitgeist 2012 wraps the year: Obama, Bieber, iPad & Gangnam Style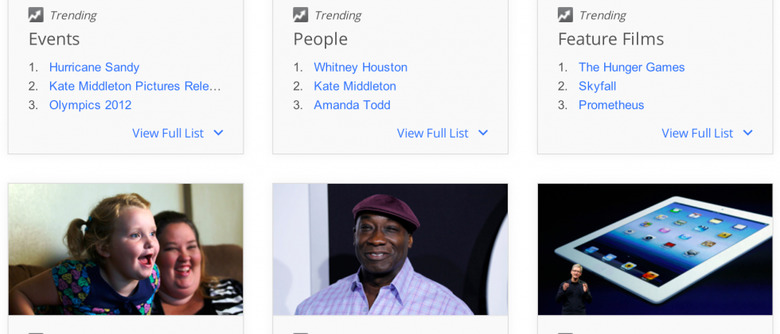 Google has rolled up the year in search and released its Zeitgeist 2012 report, a run-down of everything – from Obama through Bieber to the iPad and The Hunger Games –  that topped the search charts. Split down into categories like performing artists, consumer electronics, and events, together with individual countries, according to the wrap-up it's the iPad 3 and Samsung's Galaxy S III which took the top search spots in gadgetry, with the iPad mini bringing up third place.
The summary also ties in Google's own Google+ social network, with a list of the top hashtags from the service. According to that list, #SOPA was the most-discussed topic there, with #Awesome coming in second and #Sandy taking up third position (though unlikely to be related).
In movies, The Hunger Games was the biggest trending film, followed by Skyfall and then Prometheus. Apple also gets a look-in again in the trending image search list, with the iPhone 5 the third-highest thing people wanted to see images of. One Direction and Selena Gomex snatched first and second places, respectively.
Google Zeitgeist 2012:
Google also has a map system, where you can explore some of the biggest moments of the year based on location. That includes the Syrian civil war, the Queen's Jubilee, and even the announcement of Google's own Project Glass.
It's worth digging through the country-by-country lists, as there are some extra categories – the "How to..." and "What is...?" lists can be particularly entertaining – and there's a full PDF of all the results available too.