SlashGear Evening Wrap-Up: August 21, 2012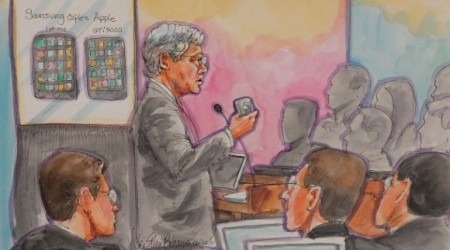 Welcome to Tuesday evening, everyone. Let's jump right into the news, shall we? Today Apple delivered its closing arguments in the suit against Samsung, and it didn't pull any punches. Additionally, we found out that jurors deciding the case have been given various devices to help them decide who's in the right, but can't do much of anything with them. Apple's stock took a bit of a dip after it was crowned the most valuable public company ever, and some good news coming out of Foxconn, as its progress report with Fair Labor Association came back positive.
Apple seems to be preparing its resellers for something, and some are thinking that it's the rumored iPad Mini. One of Facebook's earliest investors has sold off 20 million shares of his stock, it appears that a spec list for the next Galaxy Nexus has surfaced, and we think that Samsung might be onto something with it. Google Play gift cards have arrived at a number of retailers across the country, and Canon has announced a pair of new PowerShot cameras.
Nintendo is gearing up to show off the Wii U at a press event on September 13, while Sony says that there won't be a PS3 price cut anytime soon. Verizon is saying no to late September vacations in anticipation of a new iPhone launch, and Everything Everywhere has been given early 4G access in the UK. Amazon has apparently submitted a new version of the Kindle to the FCC while astronauts aboard the International Space Station performed a spacewalk high above the Earth.
Sadly, the day didn't only bring exciting news, as we were also told of the shutdown of the classic gaming magazine Nintendo Power. Bejeweled developer PopCap Games announced that it will be letting 50 of its North American employees go, and Dell revealed that profits slipped quite a bit in Q2 of its fiscal year. On a lighter note, Ford has a new vehicle that can reportedly go 570 miles on a single tank of gas, and on a weirder note, eBay has decided to stop allowing the sale of metaphysical items.
That does it for the news, but we've also got a couple SlashGear originals for you to check out, like this hands-on with Jawbone JAMBOX The Remix bluetooth speaker, and this review of the HP Z1 Workstation. Enjoy the rest of your evening, folks!
[Illustration via Vicki Ellen Behringer]