Sony 'very happy' with PS3, no price cut planned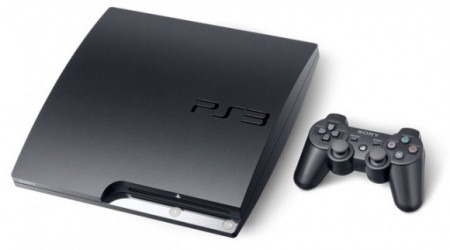 With all of the rumors saying that the next PlayStation and Xbox are right around the corner, you might be expecting Microsoft and Sony to drop the price on their current consoles soon. Unfortunately, you'd be wrong, at least in the case of the PS3. Sony has said that there won't be a PS3 price cut this year, despite the fact that many have been expecting one for a while now.
Even though there isn't a PS3 price cut on the horizon, Sony Worldwide Studios president Shuhei Yoshida thinks it's the perfect time to buy one anyway. "PS3 is I think in prime time," he told Eurogamer at Gamescom. "It's a great time for consumers to look at purchasing PS3 this year. There are a variety of games coming out and new and exciting games coming out next year." When pressed about an incoming price cut, Yoshida explained that Sony is "very happy" with the PS3 in general – including pricing – and at the moment there aren't any plans to change that.
Yoshida was also the one to claim that the PS Vita won't be getting a price cut this year, and with the PSP already pretty inexpensive, it seems that all of Sony's gaming platforms are staying where they're at for the time being. If the reveal of next generation consoles is as close as some claim, however, then we may not have to wait that long for the elusive price cut anyway. Once Sony announces the PlayStation 4 (or whatever it will be called), it's likely that the company will discount PS3s in order to begin moving units before the arrival of the next console.
Still, we don't know when the PS4 will be revealed, so that could be quite some time off. Also worth noting is Yoshida's refusal to comment on the existence of the Super Slim PS3, saying that it was only a rumor. The Super Slim PS3 is said to be making its debut at the Tokyo Game Show next month, and if it does, there's a chance that it may come with a smaller price tag. Stay tuned, because if Sony does reveal the Super Slim PS3 at TGS, we'll be sure to let you know.