Apple supplier Foxconn gets positive FLA progress report

The Apple supplier in China known as Foxconn has been the subject of study for safety over the past few months under the watchful eye of the FLA – today they report that the factory line is doing quite well. The Fair Labor Association has reported that more than 280 action items completed on time or ahead of schedule, while 76 will be due through July 2013. Over the course of the next year, Foxconn will need to establish that they've completed the remaining 76 items and the FLA is confident that they will do so.
A report from the FLA notes that Apple was the first electronics company to make an effort to join their coalition, with Universities, non-governmental organizations, and business across the spectrum having made up the group beforehand. This group is "committed to improving the well-being, safety, fair treatment, and respect of workers" and Apple joined just this year in January. Auret van Heerden, President and CEO of the Fair Labor Association spoke on Apple's holding Foxconn accountable for FLA-approved safety practices this week.
"Our verification shows that the necessary changes, including immediate health and safety measures, have been made. We are satisfied that Apple has done its due diligence thus far to hold Foxconn accountable for complying with the action plan, including the commitment to reform its internship program.

When we finished our initial investigation in March, Foxconn promised to address concerns with its internship program by ensuring that student interns do not work overtime, their work has a more direct connection to their field of study, and they understand that they are free to terminate the internship if and when they wish." – Heerden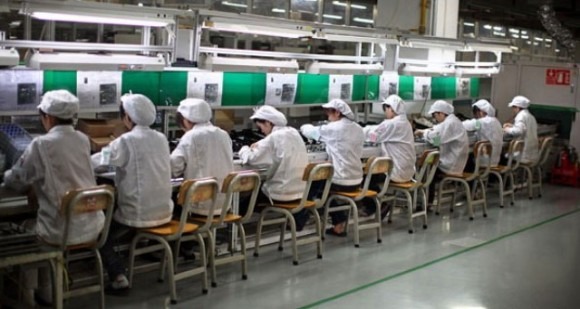 Legal limits on working hours per week have been the subject of scrutiny here with Foxconn, with the group having not enforced limits before now below 60 hours. "Foxconn has already reduced hours to under 60 per week (including overtime)", notes the FLA, and they have until July of 2013 to reach the legal limit of 40 hours per week plus an average of 9 hours overtime per week.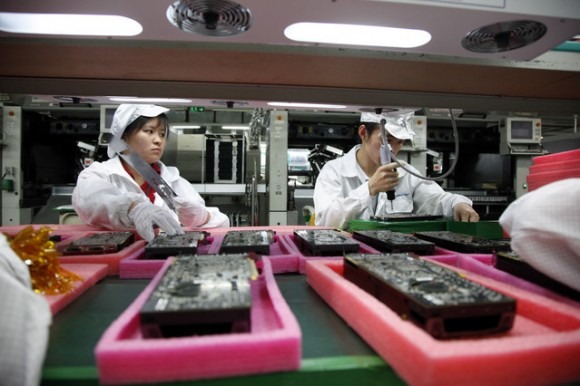 Other improvements to the factories that will need to be in place before July of 2013 include enforcement of ergonomic breaks, updating of maintenance policies, and changing the design of worker equipment "to guard against repetitive stress injuries." Also included in the improvement list is the testing of emergency equipment such as eyewashes and sprinklers.
Have a peek at the timeline below to see reports leading up to this first approval from the FLA and stick around the Foxconn tag to see how the factories are doing in the meantime!