GM's CarPlay And Android Auto Decision Is Flirting With Dashboard Disaster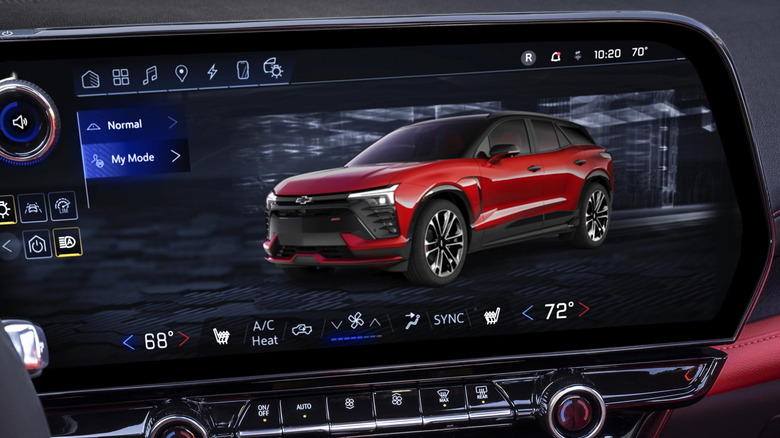 Chevrolet
General Motors is planning to axe Apple CarPlay and Android Auto support from its upcoming electric vehicles, and it's difficult to see that as anything other than a dire mistake. The decision, confirmed today, will see GM's brands like Chevrolet, Cadillac, and GMC push the automaker's own infotainment platform, with the argument that tighter integration with an EV's underlying systems makes for a more rewarding user experience. For anybody used to simply connecting their smartphone and seeing a familiar UI, though, it's going to come as an unwelcome shock.
It's the most dramatic step in the dashboard wars that we've seen so far, as car companies battle to balance driver expectations with their fears of ceding too much vehicle real estate to tech firms like Apple. Those fears weren't unfounded, either, with big tech vocal over the past decade about seeing the car as their next big area for expansion.
CarPlay and Android Auto's surge in popularity, though, undoubtedly came about because the state of native infotainment has traditionally been so terrible. Slow, sluggish touchscreens; confusing menus and dreary graphics; and a general lack of awareness of what smartphone-savvy drivers have been used to on their phones and tablets, all left vehicle owners eager for something new. If there's been a leap forward in the overall experience from behind the wheel, it owes a whole lot to smartphone makers indirectly lighting a fire under automotive engineers.
Deeper integration is GM's big boast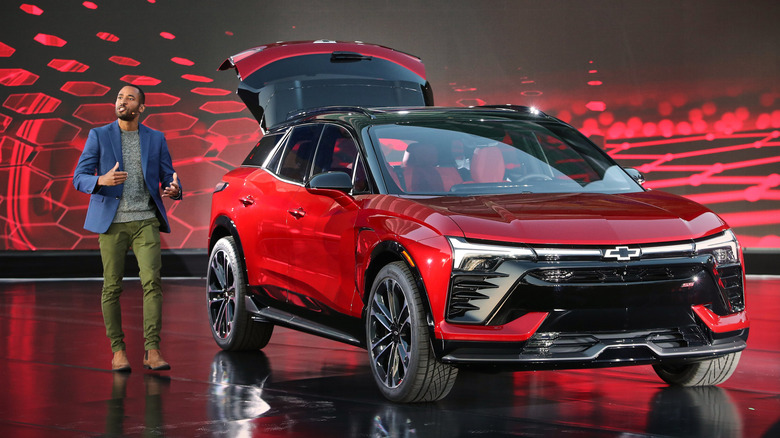 Chevrolet
Now, General Motors is looking to douse that fire, and in an unexpectedly aggressive way. It'll still be working with Google, but presumably using Android Automotive OS to build a custom interface for upcoming electric vehicles. While the names might be confusingly similar, where Android Auto is smartphone projection — overlaying a phone's UI on top of the car's native interface — Android Automotive OS runs on the car's own systems, independent of whatever handset you have in your pocket.
As a result, it can tap into far greater integration with the vehicle's systems. In addition to taking into account live traffic reports, GM says by way of example, its future EV routing will be able to tap real-time battery charge, tire pressure, outside temperature, and other metrics. That's data the smartphone projection systems simply don't have access to.
GM's decision won't affect its current electric cars, like the Cadillac Lyriq and Hummer EV SUV. Instead, it'll apply as of the 2024 Chevrolet Blazer EV, which is expected to arrive in the U.S. in the summer of 2023. It'll then be the status quo on upcoming vehicles like the 2024 Chevrolet Equinox EV, the 2024 Cadillac Celestiq, and the 2025 GMC Sierra EV. Future gas- or diesel-powered vehicles, meanwhile, will continue to support smartphone projection as they do today, though GM does imply that it might still change its mind there.
Backtracking to Bluetooth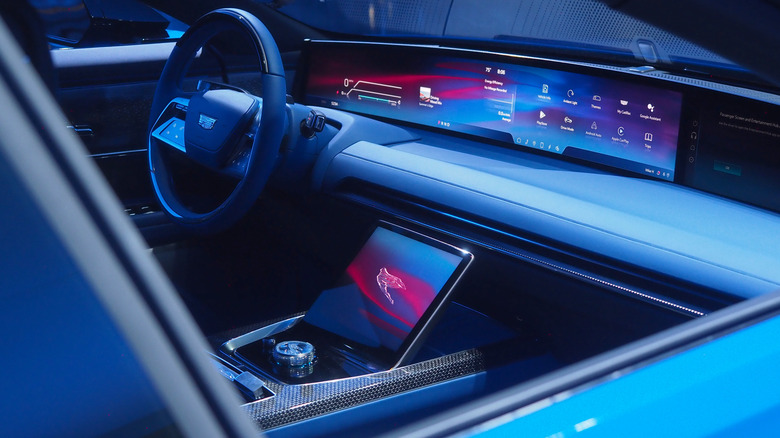 Chris Davies/SlashGear
It's not to say that iPhone and Android users won't have any integration between their phones and their EV's dashboard. However, it'll be a somewhat old-school experience: Bluetooth-based hands-free calling, voice texting, and music streaming.
"This go-forward strategy will help us intensify our focus on designing the best-integrated infotainment solution, reduce complexity and feature duplication, continuously innovate by adding more features and apps over time, and manage the overall in-vehicle experience in a more holistic way," GM said in a statement today. Blazer EV buyers will get eight years of standard connectivity, covering the data requirements of Google Maps and Google Assistant.
The bundled streaming service data won't be quite so generous: the 2024 Blazer EV will come with three years of OnStar Remote Access & Streaming, including Google Play Store access. If you don't want to keep subscribing to OnStar after that point, you'll be able to hook up the car via WiFi to your phone acting as a mobile hotspot, GM tells SlashGear.
GM was a smartphone projection early-adopter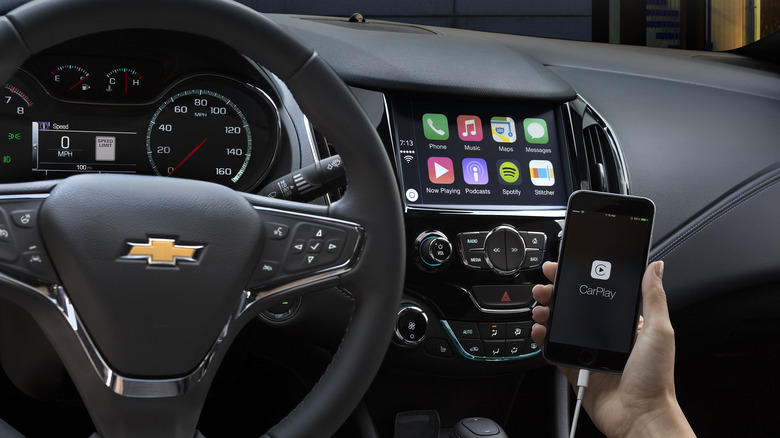 Chevrolet
No small part of the irony here is that, among automakers, General Motors was one of the most aggressive in adopting smartphone projection early on. Back in 2015, the automaker said it would be fitting Apple CarPlay and Android Auto on fourteen of its 2016 vehicles, across its brands. Not just the most expensive nameplates, or limited to the priciest trims, but in affordable cars and crossovers from Chevrolet up.
"This is going to push us to get better," Dan Kinney, then GM's director of User Experience & Connected Ecosystem Integration, told SlashGear at the time. GM's native software, the exec argued, would "set the bar" when it came to usability and interface, building on things like tighter integration with the vehicle's native systems than either Apple or Google could count upon at the time.
Fast forward to today, and it's hard not to see this decision as a sign of uncertainty at just how convincing GM's own software experience can be. GM isn't the first automaker to use Android Automotive OS, but its decision to oust smartphone projection in the process is a drastic one. Rivals like Polestar and Volvo have tapped Google's native software for their recent cars, but seem confident enough in the appeal of those systems to not feel obliged to lock out Apple CarPlay in the process.
Goodbye, convenience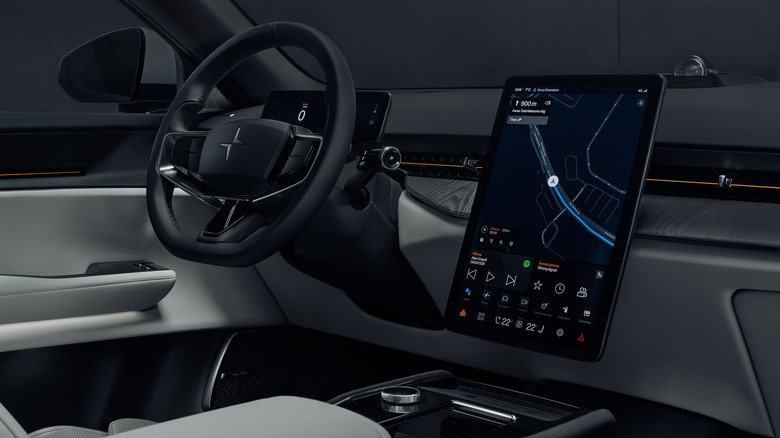 Polestar
Instead, those rivals are doing what GM said it saw as its strategy a decade ago: making an experience that hopefully convinces drivers they want to use it, not feel obliged to. If you want routing that takes into account the EV's state of charge and your driving dynamics, for example, the upcoming Polestar 3's Google Maps-powered navigation will do that, after allowing you to set your destination and add waypoints by voice using the Google Assistant.
All the same, you might still want to connect an iPhone in order to access Apple Music or any of the other numerous streaming services which Android Automotive OS currently lacks native apps for. Or you might want Siri to read out your messages from Telegram or WhatsApp — something CarPlay supports, but the Polestar 3 doesn't — or to get calendar reminders from the iOS app.
Being able to plug in a smartphone and quickly get access to your own data and media in someone else's car is another big consideration. While Android Automotive OS supports multiple user profiles, setting that up is still a lot more complex than simply hooking up your iPhone or Android device, whether with a cable or wirelessly.
GM is gung-ho about car subscriptions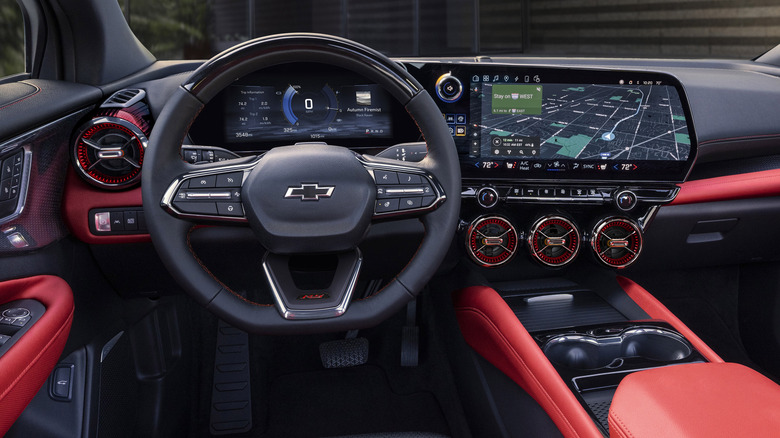 Chevrolet
It's because of things like that, that even automakers with well-received infotainment systems have still been under pressure to support the smartphone projection that car buyers expect to see as a matter of course, now. Polestar and Volvo's dashboards received CarPlay support as an OTA update, after being regularly criticized for its absence; Lucid Motors, despite having a relatively sleek UI of its own in-house design, still felt obliged to add wireless iPhone projection support to its Air electric sedan in an update earlier this year.
Skipping all that does mean General Motors can also skip things like Apple's MFi program licensing costs, which are the fees the Cupertino company charges for partners which want to integrate with devices like the iPhone. That one blip on the accounting sheet can't quite explain, though, GM's go-it-alone attitude.
The automaker hasn't been shy in predicting rich future revenues from subscriptions, offering features and services for a one-off or monthly fee. Those in-car add-ons may well seem more appealing if you can't get a similar experience from your connected smartphone.
Convince EV buyers with features, not their omission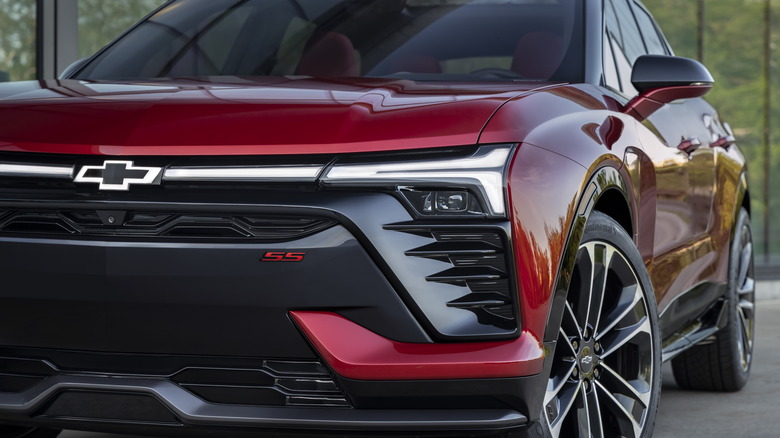 Chevrolet
Given the reception to things like BMW's payments-based heated seat functionality — which forced the German automaker to issue a mea-culpa, despite not even planning to offer that feature in the U.S. — GM's attempt to strong-arm subscribers is unlikely to go down well. Similarly, degrading an experience that, at this point, would be considered conspicuous by its absence rather than a luxury feels directly antagonistic toward potential owners. Apple CarPlay and Android Auto are table stakes in the automotive world, and GM played no small part in making that today's reality.
To then claim that it's in drivers' best interest to remove that functionality feels myopic, at best. If you want to convince smartphone users to use your savvy dashboard software, rather than turning automatically to their handsets, then the right way to do that is to offer a legitimately better experience.
EV owners haven't been shy in their demands for improved navigation, smarter integration with public chargers, and practical ways to extend usable range: if GM can deliver on its promises to enhance such features within its native infotainment, it would undoubtedly find an eager audience for that. Compelling that audience simply by locking them out of what else is available, in contrast, suggests General Motors isn't anywhere close to being as confident in its own efforts as it claims to be. In the end, electric car buyers will vote with their wallets, and — as the segment grows increasingly competitive, and factors more than range alone hold sway — the decision to hold smartphones at bay could easily nudge potential shoppers into rival dealerships.