Android Automotive OS hands on: Polestar 2 spills its secrets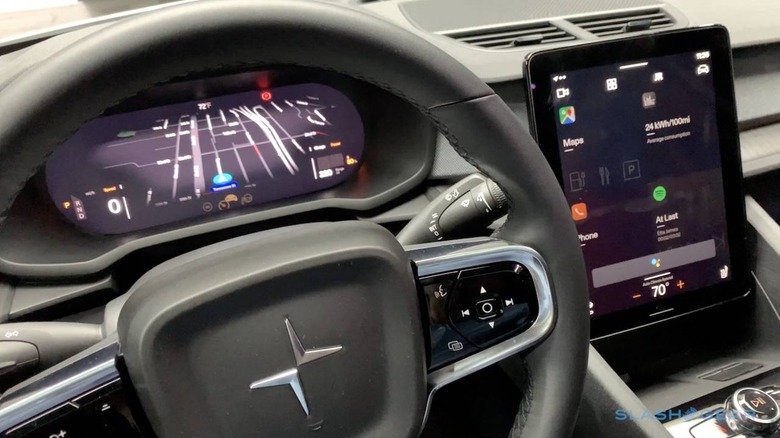 A dashboard revolution is coming, and it's an upstart electric car-maker few drivers have heard of – yet – looking to upend the industry, with a judicious sprinkling of Android along for the ride. Polestar may not be a household name today, but it's riding the bleeding edge of Android Automotive OS. The Polestar 2 isn't expected to hit roads until 2020, but I had a chance for some early time with the Google-powered EV.
If there's one thing I've learned from being a tech writer whose beat subsequently expanded to include automotive, it's that car companies have generally proved themselves to be hopelessly behind when it comes to cabin technology. Dashboard touchscreens may have got bigger, and voice recognition systems near-ubiquitous, but the underlying issues of sluggish processors, ugly and unintuitive software, and updates being the exception not the rule have meant the underwhelming experience is often just larger, rather than being addressed.
It's a shortcoming that has only become more obvious as the smartphone world advances. Modern phones get app updates daily, along with huge OS feature upgrades that periodically arrive at no extra cost to the user. By contrast, the typical car is lucky if it gets new software once in its lifespan.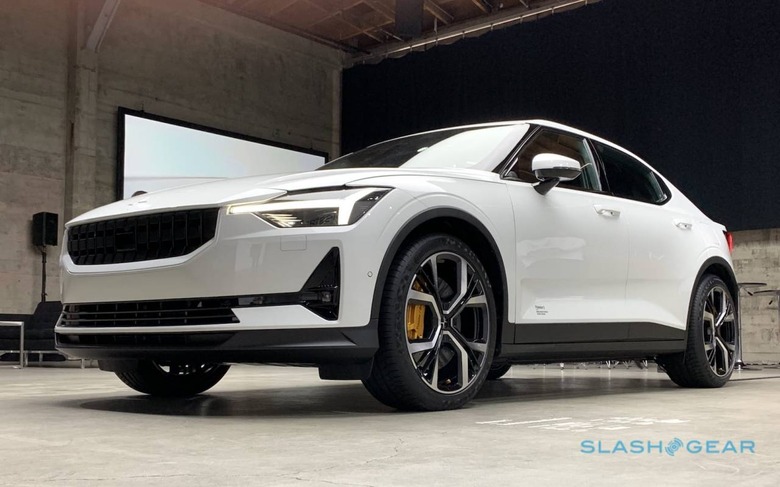 In short, the car industry is ripe for some disruption, and it'll take more than just Tesla to do that. It's the challenge Polestar – the electrified automaker startup created by Volvo and Geely – has taken on, enlisting the help of Google and Android in the process. While the Polestar 1 may be the first model to come out of the company's brand new China factory, it's the Polestar 2 which is set to have the biggest impact on the car world.
Even several months after Polestar took the wraps off the car, I still think it looks crisp and distinctive. Back when I first saw it in the metal at the Geneva Motor Show, I was struck by how cohesive a design it is, both outside and in, not to mention how well constructed it feels even in pre-production form. Of course, Polestar had a little help there.
The origins of the EV can be traced back to a Volvo concept, the 40.2 first shown off three years ago. All the same, the reality is that the sharp-edged hatchback never quite fit in with the rest of the automaker's range. "We found the perfect home for what we think is an amazing creature," Maximillian Missoni, head of design at Polestar, says now.
Expect more Polestar, less Volvo as the automaker grows
Still, even if it was out of place with the rest of the Volvo line-up, it's not hard to see the familial connections. Part of Polestar's strategy is to make liberal – and sensible – use of its sibling's parts bin, a powerful shortcut in comparison to making its own steering wheels, light assemblies, switchgear, and other components. The downside, mind, is that you can't quite escape the feeling that the Polestar 2 is a Volvo by another name.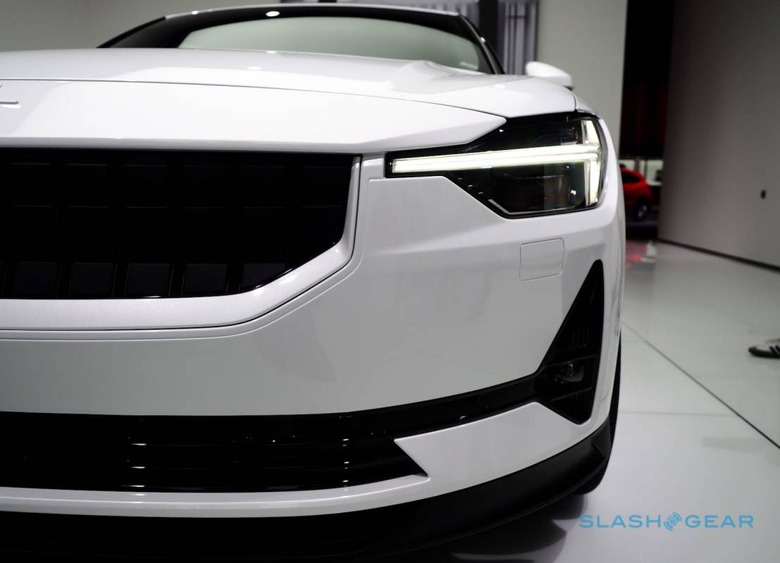 The Thor's hammer headlamp design is a particular example. "We have lifted it of course from the Volvo brand," Missoni says, making no attempt to hide the similarities. "We will evolve it over time fo the Polestar brand."
That evolution is going to be a tricky thing to manage. On the one hand, Polestar would undoubtedly benefit from having a more distinctive, unique identity: it's perhaps no surprise that many are still confused as to just what relation it has with Volvo. At the same time, however, straying too far from Volvo runs the risk of diluting the cost and time advantages.
"That's exactly my challenge at the moment, and our challenge as a team," Missoni explained, "to always find this perfect balance of using bits and pieces that we can use and should be using, sharing components. And at the same time, making the brands unique. That's exactly an everyday question."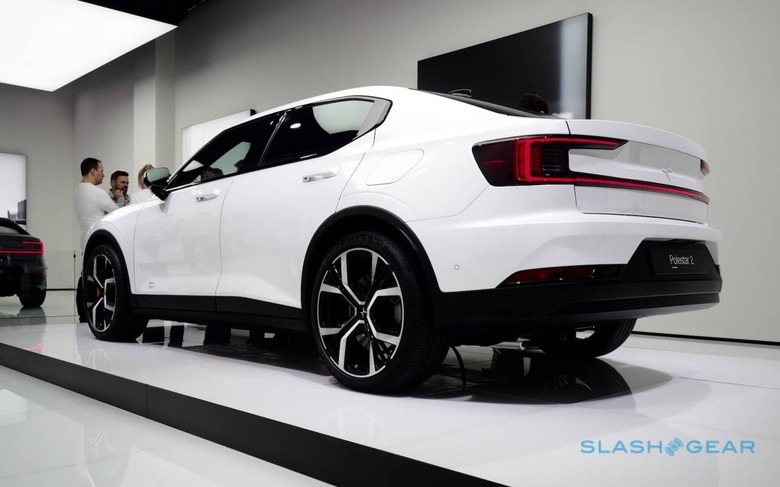 "I think, with the Polestar 1 and the Polestar 2, we're quite outspoken about the fact that they both started their lives as Volvos," Missoni points out. "More so for the Polestar 1, but the Polestar 2 too quite soon, quite quickly, we moved it over to the Polestar court, it became its own animal. You can still see some of the Volvo-ness in it. But on the other hand, you can also see that it's this one step too bold: if you compare it to the current Volvo line-up, I think it would stand out too much."
There won't be long to wait for more distinct Polestar design language, mind. In fact, the Polestar 3 – which will be an all-electric "crossover SUV" – should move even further away from what we know of Volvo. "The cars to come, we will definitely go more and more unique," Missoni promises. "That's definitely the plan."
Polestar's subscription could be unique, too
Volvo has been at the forefront of subscription-based motoring, bundling car payments, insurance, servicing, and other incidentals into a single, monthly payment for those who prize convenience above all else. Polestar, too, will offer subscriptions for Polestar 2, in addition to traditional purchase and lease deals. However Polestar's version of the subscription may well differ significantly from what we've seen from Care by Volvo.
The biggest change, I was surprised to hear, could be around insurance. "We're working through that as we speak right now," Greg Hembrough, head of Polestar USA, explained. "As far as what we're looking at, we're looking at something similar to the Care by Volvo, but whether it's inclusive of insurance ... and all the other services right now, we're evolving that."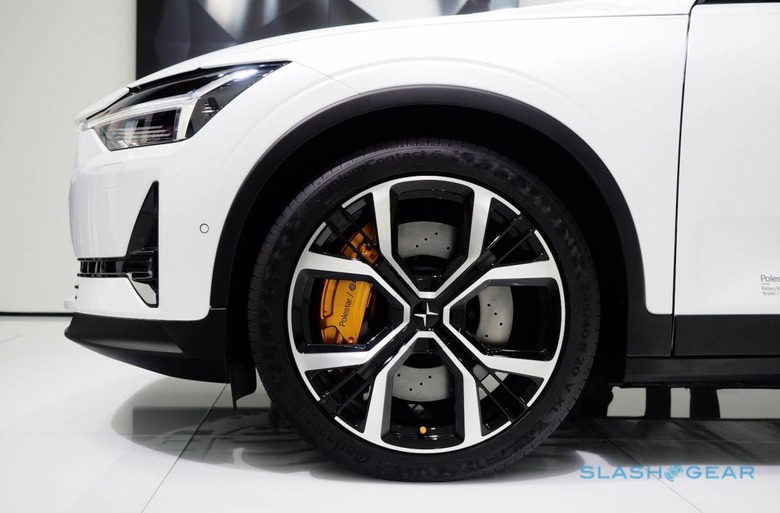 Volvo has, to be sure, found operating Care by Volvo in the US far more challenging than it might have expected – and than it did in other countries. In some states, the automaker has been accused of directly competing with dealers in contravention of its franchise agreements., Other complaints have alleged so-called "payment packing" by adjusting the fees in the background in order to offer both high- and low-risk drivers the same monthly price.
"Obviously there's some learnings there," Hembrough says. "Maybe there's something else which we can put into a subscription which has equal value for a consumer. Perhaps pick-up and delivery. We're looking into that right now."
Personally, I'll be a little disappointed if Polestar gives up on the all-inclusive model it and Volvo have been championing for some time now. Without that reassurance of having every significant monthly bill rolled into a single payment, it's a little too close to a lease deal with bundled servicing for my liking. Car subscriptions aren't for everyone, no, but for the right driver – and at the right price – they have a lot of potential, I believe. Polestar could, of course, opt to throw in free charging instead, and hope that is lure enough.
Android Automotive OS is much more than Android Auto
Get ready to be confused about Google's two infotainment systems. Android Auto has been around for some years now, a way of projecting an interface from your connected smartphone to a (compatible) car infotainment system. It means access to messaging, calls, media, navigation, and select apps, all powered by an Android phone.
Android Automotive OS, however, is far more integrated. Indeed, it's the open-source OS running directly on the car's infotainment system. Polestar 2 will be the first model to launch with an Android Automotive OS dashboard, but Volvo, Audi, and others have all said that they plan to adopt the platform.
Because it's native, Google and Polestar can do a lot more with it. For a start, there are familiar apps: Google Maps for navigation; Google Play Music, Spotify, and others for music; and the Google Assistant to control everything by voice. The Assistant's talents extend far further than with, say, and Android Auto phone or an Anker Roav Bolt.
Since the automakers are allowing deep ties of Android Automotive OS into the underlying vehicle systems, you'll be able to use the Assistant to adjust the climate control, manage electric range, and do other things which demand systems integration. Similarly, Google is setting the platform up to play nicely with different screens and controls. In the case of the Polestar 2, for example, there's both the 11-inch portrait orientation central touchscreen and a second, wide-aspect display for the driver's instrumentation.
Each is running off the Android Automotive OS system, and showing different interfaces of each app. For navigation, for instance, the central screen has far more information: alternative routes and ETAs, points of interest, and more. The driver display, in contrast, is pared back to ensure less distraction.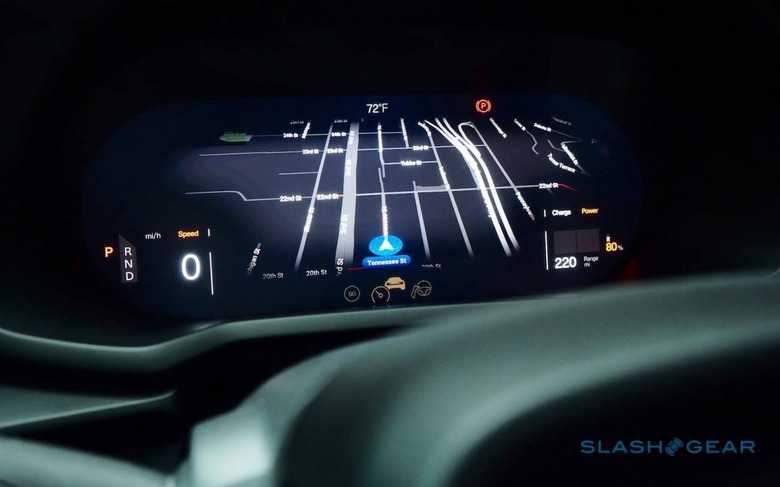 Not only will automakers be able to customize the look and feel of their Android dashboard, they'll be able to tailor it to different sizes and shapes of screen; different controls like scroll-wheels, gesture strips, and hand-tracking; and even advanced cabin features like user-awareness. The Polestar 2, for example, doesn't have a start button: instead, once you've unlocked the car with phone-as-key, it powers up as soon as you sit in the driver's seat.
Down the line, future Android Automotive OS-based vehicles could use seat sensors to recognize whether the driver is alone in the vehicle or has passengers, and tailor how comprehensive the UI is accordingly. That's the good news. The bad is that – though Google would obviously prefer it – automakers aren't required to include apps and services like Google Maps and the Assistant. Indeed Fiat Chrysler Automobiles just announced that it would be using Android Automotive OS for its upcoming Uconnect infotainment refresh later this year, but it won't have the same apps and features that the Polestar 2 arrives with.
There's a lot still to decide
Polestar 2 may be looking fairly finished at this point, but there's still plenty of work to be done: both to the car and to Android Automotive OS. Google is still trying to figure out some of the fundamentals, indeed, not least the onboarding process for users of different levels of tech-savviness, with different phones, and varying pre-existing accounts.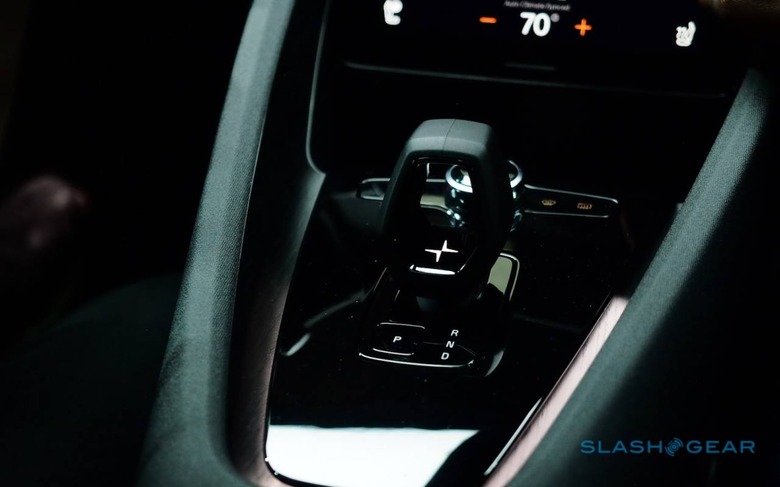 What's important is that you won't actually need to sign into a Google account in order to use the core Android features. You'll be able use Google Maps and the Assistant, for example, as soon as you get into the car. The Polestar 2 might not be able to give more in-depth suggestions of likely destinations or music stations, but it's not like you won't be able to access the basics. For anything more, though, it's a tricky balance between linking pre-existing and new digital lives with the vehicle.
"We're definitely working through this right now," Haris Ramic, Google product lead for Android Automotive, confirmed. One possibility is that the infotainment screen will give new users a code which, when they type it into their phone, will automatically authenticate and sync accounts like Spotify with the car's dashboard. At the same time, Google can't be too Android-focused for its solutions, since not every Polestar 2 driver will have an Android phone.
Polestar, too, is still working out some basics. The EV will come with a persistent data connection, of course, but how drivers will pay for that hasn't been settled yet. One possibility is that the car will get basic connectivity – sufficient to power the Assistant, for example, and Google Maps – for the lifetime of ownership, but that further data, such as to stream Spotify or use the Polestar 2 as a mobile hotspot, will be an extra subscription. Owners not wanting to pay for that will be able to use their phones as a mobile hotspot and connect the car, Polestar tells us, useful if you're already paying for unlimited data.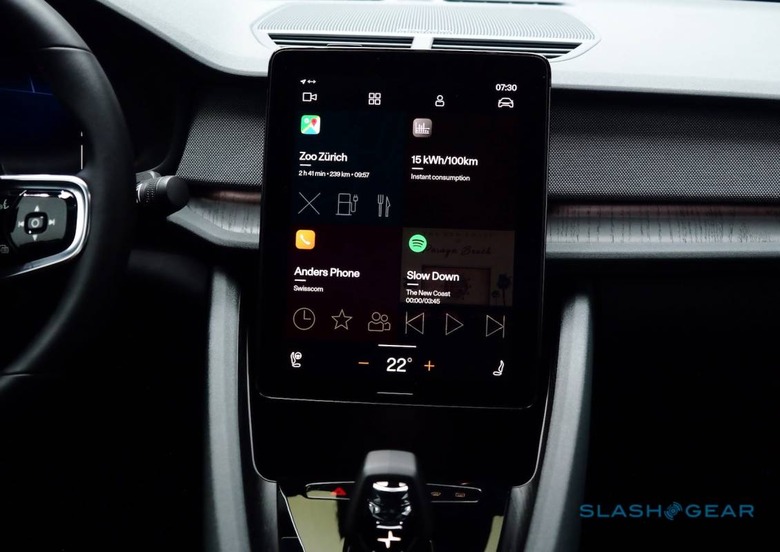 Even without any data at all, the dashboard won't be useless. Google is making sure there's offline support for Google Maps, along with the local features that the Assistant can control. You'll still be able to ask for navigation directions, give the HVAC system spoken instructions, and use voice to control playback of music through a device paired over Bluetooth, for example.
The future is connected, electric, and personalized
"It's pointless to think that you can do everything by yourself," Polestar's Missoni said of the automaker's decision to split the hardware of its vehicles from the software they run. Jonathan Goodman, Polestar COO, concurs. "When the decision was made, technically, to say hang on a second, we put our heart and soul in and yet speech isn't as good as it should be, you've got maps that are constantly outdated. At that point we said, why don't we go talk to people who are moving even faster."
Even just after a brief time at the wheel of the Polestar 2 – and that's without it even moving – it's hard not to be charmed by what Android Automotive OS brings to the table. It's leagues ahead of the usability of most of the infotainment platforms out there. The familiarity of Android and the widget-based interface looks just as straightforward as you'd hope it would be for use on the move. Tiny moments of "surprise and delight" abound, like Google Maps calculating estimated battery remaining at the end of your upcoming journey, while its charger points-of-interest show what plugs are available and, charger-depending, may even allow you to reserve one en-route.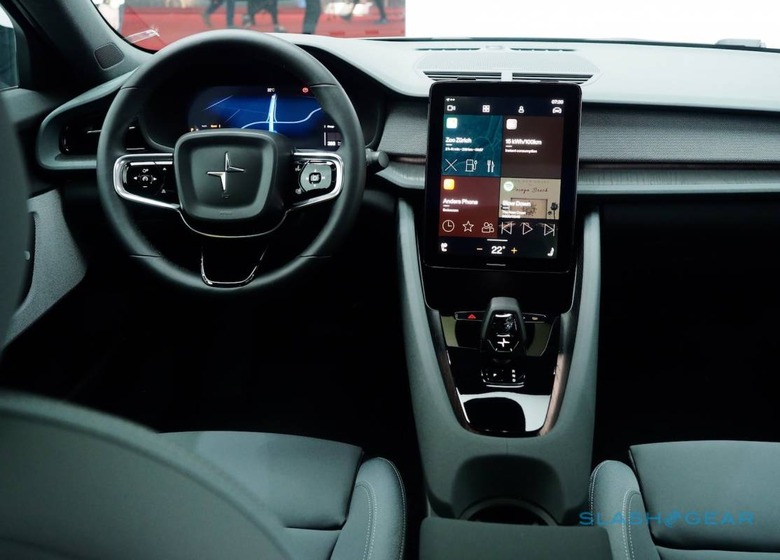 It only looks set to get better, though. As of Google I/O next week, third-party developers will be able to start creating media apps for Android Automotive OS; after that will be communication and other software. Google will still be keeping the same tight reins on car-focused apps wanting to get into the Play store as it is for Android Auto titles, in the name of safety; indeed, the path from the existing Android projection system to native apps on the car dashboard should, Google's Ramic promises, be a fairly simple one.
Down the line, it's not hard to see how more of the features we're used to from Android phones and smart speakers like Google Home could benefit the in-car experience. Android Automotive OS doesn't use Google voice match yet, differentiating between different speakers, but that's certainly a possibility. New functionality we're used to seeing pop up overnight on our smartphones could, someday soon, arrive just as rapidly on our dashboards.