Polestar 2 First Look: The Model 3 fighter is super-slick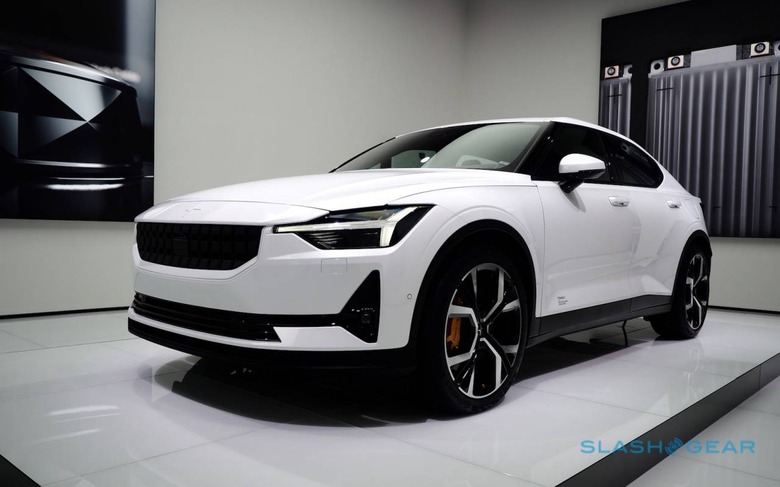 The EV devil is in the details, and on that front Polestar 2 is shaping up very nicely indeed. It's our first chance to see the Volvo spin-off electric car company's vision for mass-market electrification in person, and the Geneva Motor Show 2019 debut suggests it was worth the wait.
Polestar 2 may be the second car from Polestar – the EV brand co-owned by Volvo Cars and Geely – but it's undoubtedly the most important, and the most relevant. Whereas Polestar 1 is a gas-electric hybrid, with big power and torque numbers and handsome styling to match, it'll be sold in niche numbers only. Polestar 2, however, is aiming to make a far bigger splash.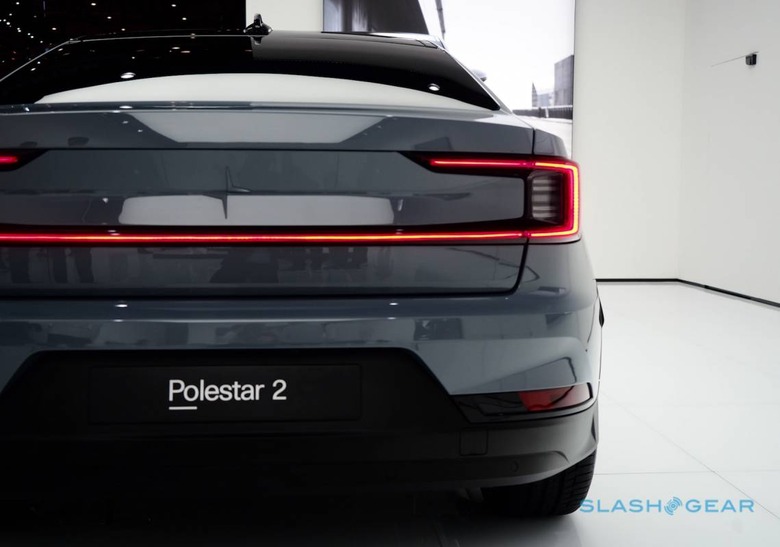 It arrives, of course, to find the sizable ripples from the Model 3 already waiting for it. Tesla has made headlines in recent weeks with the launch of the $35,000 Model 3, its long-promised – and long-delayed – most affordable version of the car. Along with price cuts across the Tesla range, it's undoubtedly the Polestar 2's biggest competition.
Polestar 2 exterior
Right now we don't know how well Polestar 2 will compete with that $35k car, at least not in the US. The only confirmed model for North America so far is the Polestar 2 Launch Edition, which will be $55,500 before incentives. European pricing for the expected base model will be 39,900 euros, which works out to around $45k.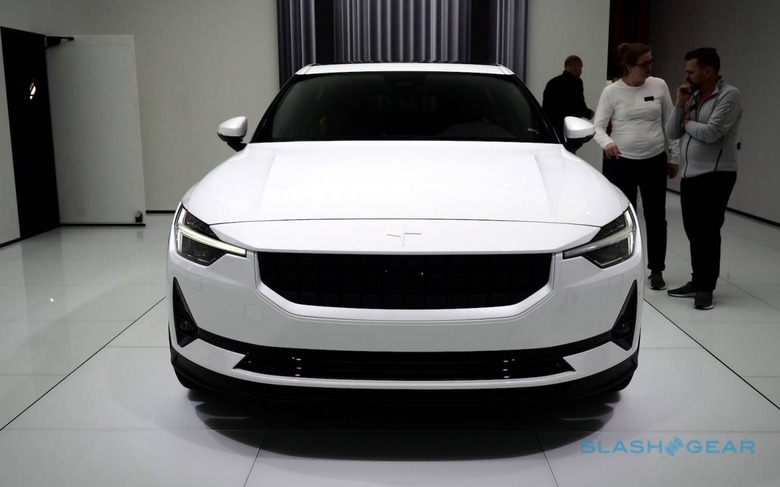 The Launch Edition will have a 78 kWh battery, which Polestar says should be good for around 275 miles on the EPA cycle, or around 310 miles in the European and Chinese tests. Its power is split between two electric motors for all-wheel drive, together mustering 408 horsepower and 487 lb-ft of torque. 0-62 mph should take under five seconds, the automaker suggests.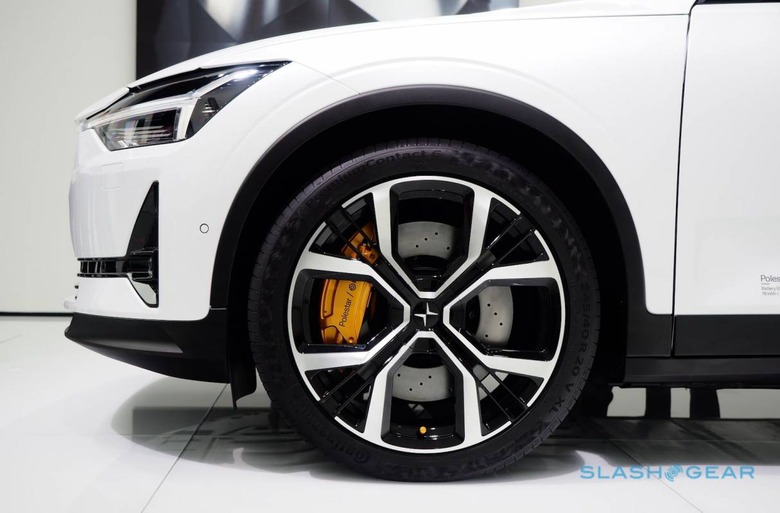 For the moment we only have a well-specified Polestar 2 to go from, but first impressions are good. It's handsome in person, the fascia showing clear hints of Volvo design language – no bad thing, in my opinion – but with a reduction in chrome for a more sober, youthful look. Neat touches like the frameless side mirrors and contrasting gold brake calipers add some visual interest.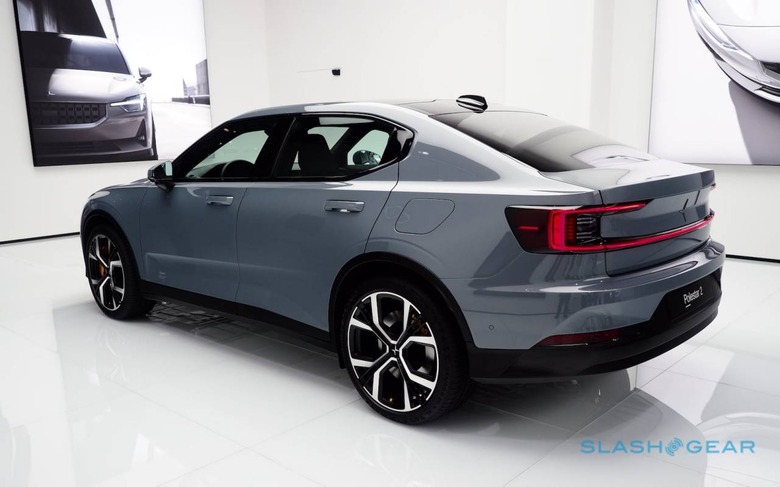 The rear three-quarter view is, to my eyes at least, the Polestar 2's most awkward. It's a hatchback – unlike the Model 3, so the rear hatch opening is far more flexible – but it doesn't quite look like it. Instead there's something of the truncated sedan about the profile, with the rear deck raised up a little too high.
Polestar 2 interior
Inside, Polestar's approach to materials is the killer feature. The seats eschew leather in favor of a technical fabric that feels like the sort of thing you'd find on a high-end sofa in a minimalistic house. Matte-finish, open-pore wood on the dashboard is bracketed by more fabric. Even the glossy black plastic, which I'm not typically a fan of, looks good in combination with the unusual palette of materials.
As with the exterior, it's the little touches that make it so pleasant. The gold seatbelts are a welcome splash of color; the digital instrumentation graphics balance clean simplicity with no shortage of the essential information. Frequent touch-points such as the drive shifter – with its sculptural hollow center – have clearly been thought through.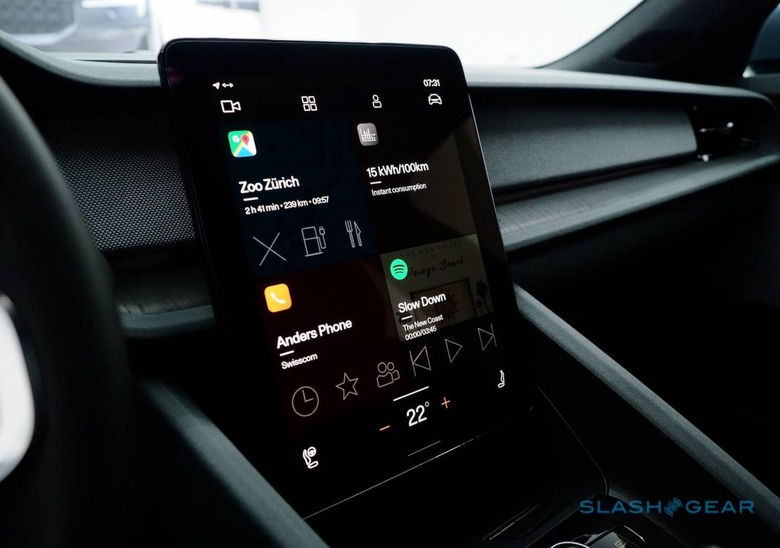 The central touchscreen dominates the dashboard, like an iPad someone has propped up there. It uses Volvo and Polestar's new, Android-based infotainment system, which looks almost too large on the 11-inches it has to play with. You may not need to spend much time touching it, mind. With Google Assistant support, and integration with Google Maps, this should be a voice control system that actually works, unlike many in the automotive world right now.
Polestar 2 verdict
It's notable just how comprehensive and complete Polestar 2 feels, for what is effectively a "new" car company. Polestar is no random automotive startup, of course. It arrives with the benefits of Volvo's prior work on design, engineering, and manufacturing in its back pocket.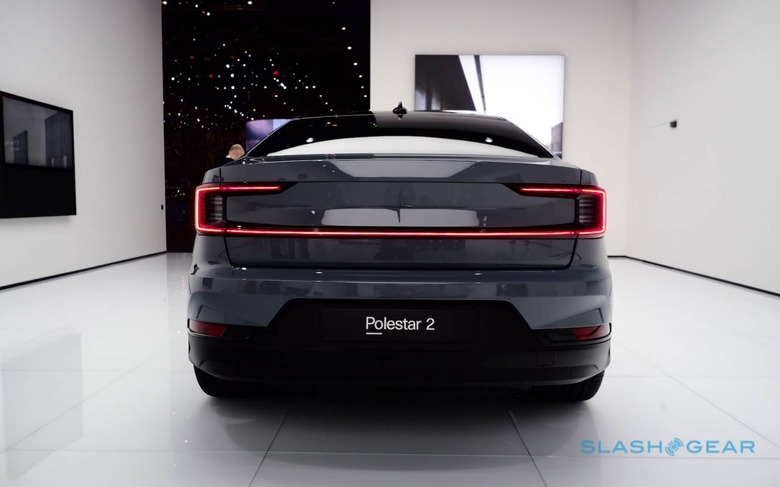 That should pay dividends when it comes to doing what Tesla has struggled so much with: ramping production. Polestar plans to begin manufacturing this new EV in early 2020, but isn't slowing after that. Shortly afterwards it will reveal Polestar 3, a crossover version of the car.
At the same time, the tech- and engineering-sharing between Polestar and Volvo will continue. Polestar 2 uses Volvo's Compact Modular Architecture (CMA) platform, the same architecture that's used for the well-reviewed XC40: I'd expect the EV to drive nicely too, as a result. Volvo will use the CMA platform for an all-electric version of the XC40 and a new EV of its own, too.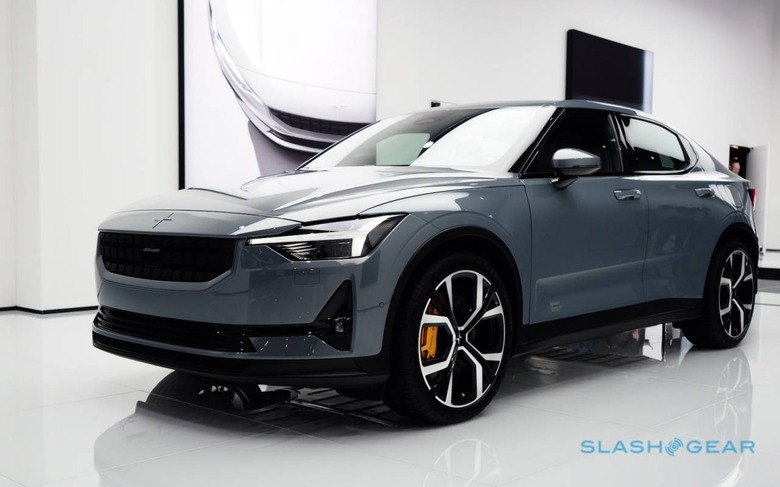 Were it not for the Volvo connection (and the Geely wallet financing all this), I'd be skeptical that Polestar was biting off more than it should. Certainly, even with the best of intentions – and the best expertise on tap – big automakers have been known to make dire missteps. Still, the premium compact EV segment seems so hungry for well-designed, well-considered models, that Polestar would need to screw up considerably in order to get this wrong.