BMW Speaks Up After Getting Slammed Over Heated Seat Subscriptions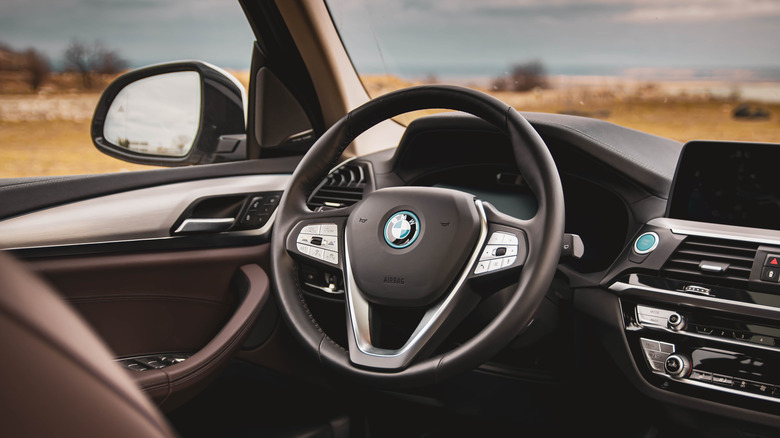 Gabriel Nica/Shutterstock
Recently, news broke out that sent BMW enthusiasts into a bit of an uproar — the carmaker is charging a subscription for enabling heated seats in its vehicles. While this subscription model is yet to be implemented in the U.S., it has been spotted in the U.K., Germany, New Zealand, South Korea, and South Africa. In these countries, certain BMW owners are able to opt-in and purchase a monthly subscription that will remove the software block for heated seats. This isn't BMW's first rodeo when it comes to microtransactions — it has a shop filled with similar features, also accessible in the United States. Today, the brand responded to the widespread criticism in a short statement.
As mentioned, it's not exactly a new thing for BMW to put luxury features behind a paywall. However, when Jalopnik reported on the launch of this subscription in South Korea, many people were left disappointed. A BMW is hardly the cheapest vehicle there is, so many felt that it was unfair to slap on an extra monthly subscription on top of that. Moreover, the fee would be paid only for BMW to issue a software update for that particular vehicle. For the vehicles that this applies to, the hardware for the heated seats is already in place, but it's disabled unless the customer paid for the feature when they first bought the car.
A quick look at the BMW U.K. store shows us a whole list of subscription-based features that BMW will unlock for you if you pay for it. This includes front seat heating, driving assistant, steering wheel heating, and several other features, with prices ranging from the equivalent of $12 per month to hundreds of dollars in an upfront payments.
BMW responded to the outrage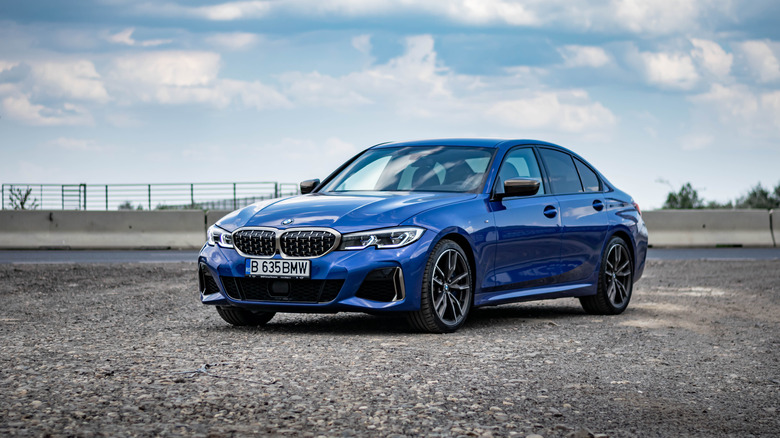 Gabriel Nica/Shutterstock
BMW issued a response to the outcry from gearheads and the media alike, addressing the matter and outlining its plans for the launch of Functions on Demand in the United States. BMW notes that over 90% of its vehicles sold in the U.S. are ordered with heated seats from the get-go. Such vehicles get the benefits of these features for their entire lifespan — as they should, given that the owner paid for those options upfront. BMW doesn't expect the 90% to change going forward, regardless of the status of its subscription service.
For the time being, BMW's Functions on Demand program in the U.S. offers two features that can be enabled via a software update — a dash cam and the BMW Remote Engine Start function. The dash cam can be used to provide advanced driver assist systems, while the remote start lets BMW owners control their vehicle with their smart device and start it ahead of time. According to BMW, locking these two functions behind a paywall lets customers freely decide whether they want to use them after trying them out, without having to commit to an upfront payment when they buy the vehicle.
As for whether the heated seats will also become subscription-based in the U.S., BMW doesn't seem to give a definite "no," but it does make it clear that the features will vary from market to market and that the digital aftermarket is only being introduced on a small-scale basis in the United States. If this model ever makes it to the U.S. market, it won't be cheap. BMWs U.K. store offers front seat heating for the equivalent of $18 per month, $180 for a year, or $300 for three years. Unlimited access hikes up the price to $415.