SlashGear Week in Review - Week 6 2009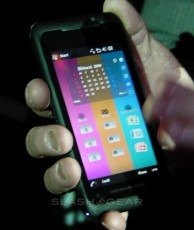 Toshiba helped us kick off the week with the announcement of their new TG01 Windows Mobile smartphone: on paper it sounds perfect, with a high-res touchscreen, super-skinny body and all the wireless connectivity you could feasibly ask for, as well as being the first device to deliver NVIDIA's 1GHz Snapdragon chipset.  Check out our hands-on photos and video demos, as well as Toshiba's own GUI demo, and then try and explain to me why I still can't get as excited about the TG01 as I think I ought to be.
In netbooks, it's been a clash of the titans with ASUS beating Acer to the punch with the announcement of the first Intel Atom N280 based device, the Eee PC 1000HE.  According to the first review, though, there's no vast improvement from the chipset, so we'll have to make do with far greater usability from the 1000HE's design.  Meanwhile, no sign of the N280 10-inch Aspire One, but the N270-based D150 version cleared the FCC, appeared for pre-order and then mildly disappointed in the first video hands-on.  If the whole netbook world confuses you, make sure to check out our guide to what's coming up in budget ultraportables, together with our exclusive interview with the developer behind the Linux desktop you'll find on many netbooks.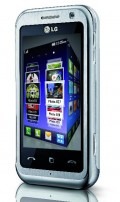 Of course, with Mobile World Congress just around the corner, you'd expect a few cellphone leaks.  What you perhaps wouldn't predict is a wholesale gush of news, predominantly coming out of Samsung and LG.  The former has seen its Acme i8910 and M7600 both leaked, while the latter has given in and prematurely announced the Arena KM900 after it was spotted during the week.  Meanwhile there's no shortage of official announcements, with Garmin and ASUS signing a deal to co-develop the Nuvifone series of GPS handsets, HTC sending the Android-powered Dream smartphone to Australia and Singapore, and Virgin Mobile planning to release the Ocean 2 on February 12th.
Elsewhere, we're curious about the LG LBA-C300 Bluetooth Keyboard, anticipating various HTC Snapdragon devices to be unveiled in Q2, while at the same time Nokia are tipped to be planning a number of multitouch handsets.  Oh, and then that gives just enough time to prepare for April 2010 and the predicted launch of Windows Mobile 7.
This week, we're expecting the new Amazon Kindle 2 to be announced on Monday morning in New York – check out the leaked high-res photos – together with Dell's Latitude XT2 multitouch Tablet PC on Wednesday.  Don't forget, Wednesday is also the closing date for the Cinedigm 3D NBA giveaway – which should be a real 3D joy compared to the disappointing Super Bowl - so get your entry in ASAP!
Finally, you may have noticed that there's now an option to subscribe to comment updates via email.  If you leave a comment or a question anywhere on SlashGear, you can now choose to be notified when someone else responds.