Windows Mobile 7 devices in April 2010?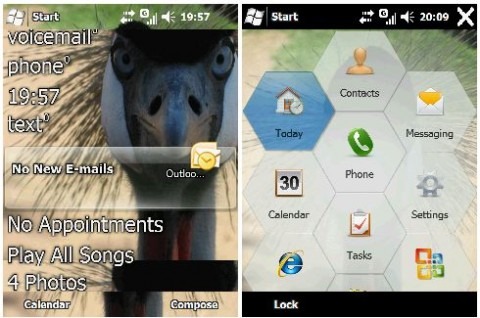 Windows Mobile 6.5 looks likely to officially debut at Mobile World Congress, but manufacturers themselves won't get their hands on the OS until April 2009.  Suggestions from those familiar with Microsoft's smartphone schedule are saying it will be September 2009 when the first WM6.5 handsets reach the market; according to ZDNet's Mary-Jo Foley, Microsoft are planning for the first Windows Mobile 7 devices to launch in April 2010.
Early testers will see the new OS even sooner than that, with Foley hearing the Microsoft expects the be pushing the new mobile platform out around November 2009.  Since we can assume there'll be plenty of screenshot and feature leaks from that point on, it gives the company around six months to either enthuse us all or leave us disappointed in time for the full release.
However compared to the original rumors, that pegged Windows Mobile 7 as landing in the second half of 2010, Microsoft have obviously accelerated their software plans.  Opinions are split whether this is a reaction to strong competition from the Apple iPhone 3G and, presumably, the Palm Pre, or down to a reduced number of Windows Mobile device manufacturers cutting down on what Microsoft have to take into account.