10-inch Acer Aspire One D150 clears FCC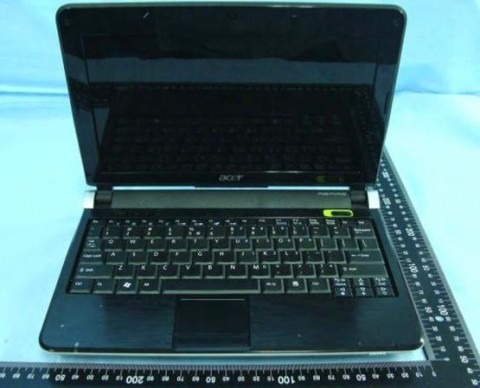 The 10-inch Acer Aspire One D150 has cleared the FCC, suggesting a US launch could be imminent.  As well as the hardware of the netbook itself – which began showing up for preorder late last week - the FCC have also published the quick-start guide which walks new owners through the ports and connectivity options – WiFi and Bluetooth as standard – of their new machine.
In terms of specific hardware providers, Acer have turned to Toshiba for their storage – the 160GB drive is the Toshiba MK1655GSX – and used the common Atheros AR5BXB63 WiFi module.  A nice touch is the separate Bluetooth module power control, to the top-left above the keyboard, which might eke out a little extra battery life.
Despite the new casing and larger screen size, Acer themselves concede that there's little fundamentally different between the original Aspire One and this new version.  Only the screen and a new Bluetooth module are listed as changed, though that will presumably be different once the N280 version of the netbook tipped for Europe reaches US shores.  Aside from the switched processor and GD40 chipset, that model also has integrated 3G HSDPA connectivity.
[via Netbook 3G]