Netbooks: Buy now or wait?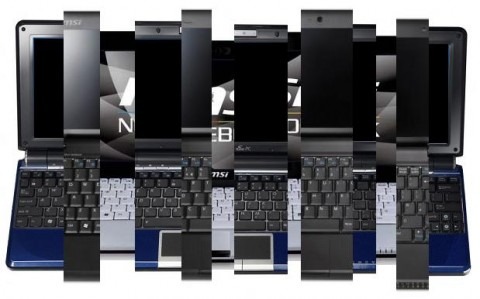 Intel Atom, NVIDIA Ion, AMD Neo and VIA Nano – do you buy a new netbook today, or is there something much better waiting just around the corner?  In a way, the netbook market today is a microcosm of the full-size laptop market as it was five years ago: there's the potential for significant leaps in capability, as manufacturers and chipset OEMS find their feet in the budget ultraportable niche.  Nobody wants to waste their money, but most of us would also like a new toy sooner rather than later.  SlashGear picks out the next big thing in netbooks, and helps answer the eternal computing question: buy now or wait?
Since the first ASUS Eee PC models started appearing on shelves, the past twelve months have seen little change in the core netbook specification.  Despite VIA's efforts with the C7-M and, more recently, the Nano, it's been Intel's 1.6GHz Atom N270 processor that has found a place on the mainboards of most machines.  Relatively stringent software and hardware limitations applied by Intel and Microsoft have kept the rest of the platform in line: RAM, at most, is 1GB, screen sizes are generally 10-inches, 8.9-inches or, more rare lately, 7-inches, and graphics capability from Intel's GMA 950 chipset.  Storage has varied, from up to 160GB in traditional hard-drives to varying levels of solid-state capacity, but there's been little difference in overall performance.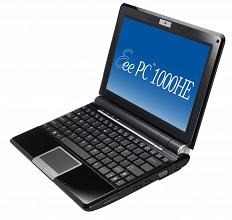 Now, though, we're facing the next wave of netbook development, bringing with it the promise of improved graphics, faster performance and, in some cases, features so-far unseen on budget ultraportables.  Most imminent looks to be the 10-inch ASUS Eee PC 1000HE, using Intel's N280 processor.  Although still single-core and running at 1.66GHz, a very mild speed jump, together with a faster FSB at 667MHz versus 533MHz, the biggest difference will come with the accompanying GN40 chipset.  That's expected to offer improved graphics performance, including HD playback compatibility, something the current crop of N270 netbooks struggle with.
Meanwhile the first 10-inch Acer Aspire One with the N280 processor and GN40 chipset is expected to hit Europe in March – with US availability predicted for the same time.  It's also fair to assume that several more N280-based netbooks will follow on throughout 2009.
Slightly further down the pipeline, NVIDIA's Ion platform promises even greater increases in graphics capability.  Ion takes the Intel Atom CPU pairs it with an NVIDIA GeForce 9400M GPU, delivering what's meant to be 10x faster graphics and video transcoding, full HD capabilities and improved battery life.  The expected price bump will apparently be less than you might think, with it costing $30-40 to add Ion performance to a netbook.  However the timeframe within which you'll be able to pick up an Ion-based device is unclear, with NVIDIA claiming that OEMs are exploring the platform but none having publicly committed to a production netbook.
Before then, we'll finally see the first VIA Nano-based netbooks hitting the market.  The company's ageing C7-M processor found a spot in the HP Mini-note 2130, until the company defected to the Atom for their next-gen range; since then, despite claiming improved graphics performance over the stock N270, hardware partners have been few and far between.  That will change when the Samsung NC20 arrives, larger than the typical netbook – at 12.1-inches – and using the Nano U225 processor with VIA's HD-capable Chrome9 HC3 integrated graphics.  It's expected to arrive in February, priced at around $640.
Beyond the N280, Nano and Ion platforms, both Intel and VIA are planning dual-core ultra-low-voltage processors (Intel's current dual-core Atom, the 330, is aimed at nettops not netbooks) but those CPUs aren't expected until 2010.  AMD's Athlon Neo platform – combining the Neo MV-40 chip with ATI Radeon X1250 integrated graphics, or optionally Radeon HD 3410 discrete graphics – uses a single-core 1.6GHz CPU, and will be first seen in the HP Pavillion dv2 come April, with a 12.1-inch display and roughly $700 price tag.  It remains to be seen whether Neo will filter down to traditional netbook level or not; right now it looks to be occupying the niche between them and Core 2 Duo ultraportables.
So does the canny netbook buyer keep hold of their cash or spend now, making the most of the perennial sales?  Despite the arrival of the Atom N280, it doesn't look as though the N270 is going anywhere for some time; we're still seeing new netbooks using the CPU announced all the time.  If your priorities lie in basic internet, email and occasional typing use, with a little VoIP video chatting, you're unlikely to need the GD40 chipset; there's also far more choice in screen size, brand and style, not to mention cost.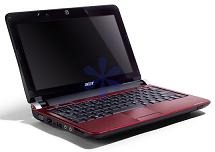 If you'd like your netbook to handle 720p and even 1080p high-definition footage, then it makes sense to hold off for a few months.  The N280-based ASUS Eee PC 1000HE and 10-inch Acer Aspire One will be our first real opportunity to see the new Intel GD40 chipset in action, though there can be a premium to pay: the 1000HE has a $399 preorder price, but we're expecting the Aspire One to cost $550-575, though that includes integrated 3G and a 6-cell battery.
For all the hyperbole, the first machines using the Atom/GeForce NVIDIA Ion hybrid are unlikely to make it to shelves before the second half of 2009.  Sitting here in early February, that sounds a long way off; by the time they arrive, there should be plenty more N280-based models on sale, too.  While the Samsung NC20 and the HP Pavillion dv2, with the VIA Nano and AMD Neo respectively, both look promising machines, they're also set to be expensive ones, and outside of the sub-10-inch form-factor netbooks have become known for.
We'd wait to see the real-world performance offered by Intel's Atom N280, with an eye on Windows 7's launch later in 2009.  Given how well the beta of the new OS has handled on older, slower hardware, it's bodes well for replacing Windows XP as the netbook software of choice.  Once that happens, Microsoft's artificial limitations on the segment – screen-size, RAM and storage – will also be lifted, meaning we'll see much more creativity on the part of manufacturers.  All that's not likely to happen until early 2010, however, which means you could feasibly be using an N280 netbook for nine months before even thinking about Windows 7.
Finally, the canny but impatient buyer would do well to consider second-hand or reconditioned for their immediate netbook purchase.  The upside to relatively stable specifications is that what's available pre-owned is often exactly the same, under the hood, as what's still being sold as brand-new on store shelves.  We've seen a range of nearly new netbooks, from 7 to 10-inches and spanning brands, on offer for around half the price of their box-fresh counterparts.  If your companion PC is really to be just that, a casual way to get online while mobile, we'd recommend a second-hand N270-based netbook and biding your time until the Atom N280/NVIDIA Ion benchmark comparisons begin.