SlashGear Week in Review - Week 24 2009
After Palm's big moment last weekend, Apple once again seized the headlines with their WWDC 2009 keynote on Monday morning.  We showed up to liveblog the whole announcement, expecting a new smartphone, and the company delivered in the shape of the iPhone 3G S – twice the speed, twice the storage, and the same styling as the iPhone 3G – together with a launch date for iPhone OS 3.0.  However, Apple weren't content with just that: they also brought along a new MacBook Pro range complete with integrated batteries; check out our video unboxing and first-impressions.
If Apple isn't your choice of platform, then we also unboxed HTC's new flagship Windows Mobile smartphone, the Touch Pro2.  A slide-out QWERTY keyboard, huge touchscreen and more connectivity than you could legitimately ask for, we'll have the full review this coming week. 
Meanwhile, we also reviewed Amazon's latest ebook reader, the 9.7-inch Kindle DX.  Aimed at students, newspaper & magazine addicts and businesses, the big question is whether it offers a realistic leap over the Kindle 2 that's around $100 cheaper.  Finally, we featured our review of Sleek Audio's CT6 Custom earphones, individually molded to the wearer's ear-canal and promising tailored audio.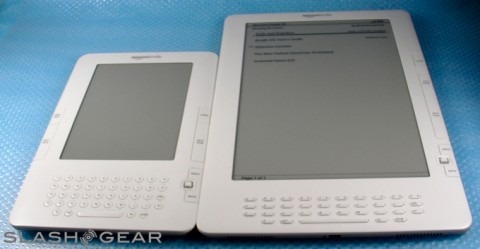 Elsewhere, we saw the Palm Pre jailbroken and running Doom, heard a glowing review of the Viliv X70 UMPC, and saw leaked details of Intel's upcoming Atom CPU range.  There were also hands-on videos of Pixel Qi's incredible 3Qi low-power display, leaked photos of Sony Ericsson's XPERIA X2, and confirmation that the Nokia N97 and N86 8MP were both arriving in stores across America.  Archos also held their long-awaited press conference, sadly not delivering the Android MID we'd been promised but dropping the Windows 7 Archos 9 UMPC instead.