Apple MacBook Pro range gets 13-, 15-inch updates; cheaper 17-inch MBP and Air

Apple has updated its MacBook Pro range, announcing a new 15-inch MBP with a built-in battery that is apparently good for up to 7hrs of runtime.  It also drops the ExpressCard slot of the previous model and replaces it with a far more user-friendly SD card slot.  Meanwhile the 17-inch MacBook Pro gets a price cut to $2,499, while the 13-inch MacBook now graduates to the Pro line with integrated 7hr battery among other things.  Full details after the cut, plus a big price-cut for the MacBook Air.
The 15-inch MacBook Pro starts at $1,699 with a 2.53GHz Core 2 Duo CPU, 4GB of DDR3 RAM, GeForce 9400M graphics, a 250GB hard-drive, SD card slot and 7hr non-user-accessible battery.  Then there's a $1,999 model with 2.66Ghz processor, combination GeForce 9400M and 9600M GT graphics, and a 320GB hard-drive.  Finally, the $2,299 model boosts that to a 2.8GHz processor and 500GB hard-drive.  The battery is apparently good for around 1,000 recharge cycles.  All three notebooks are shipping today.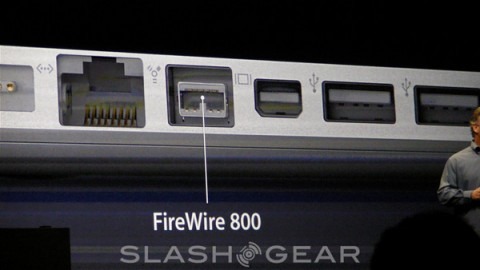 As for the unibody 13-inch MacBook Pro, that comes in two standard configurations.  $1,199 gets you the 2.26GHz Core 2 Duo processor, 2GB of DDR3 RAM, GeForce 9400M graphics, a 160GB hard-drive and SD card slot (there's no ExpressCard slot).  $1,499 steps that up to a 2.53GHz processor, 4GB of RAM and a 250GB hard-drive.  Options include up to 8GB of RAM and up to 500GB hard-drive; standard are a backlit keyboard and FireWire 800 port.  It'll be available today.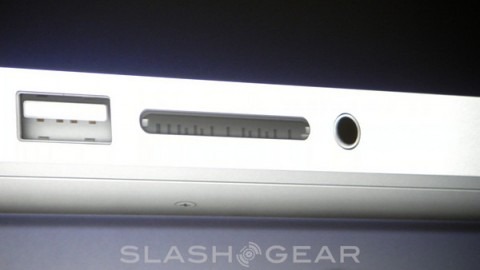 Finally, the MacBook Air gets a new price point with significant discounts.  $1,499 gets the 1.86GHz Core 2 Duo with 2GB of DDR3 RAM, GeForce 9400M graphics and a 120GB hard-drive, while $1,799 gets the 2.13GHz processor and the 128GB SSD.  The SSD model is, in fact, $700 cheaper than it was previously.