SlashGear Week in Review - Week 18 2009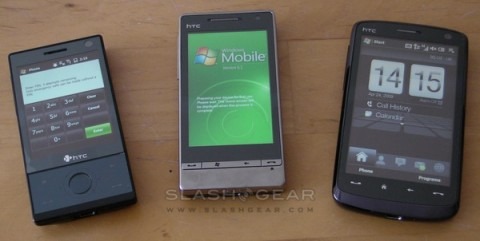 It's been another week dominated by cellphones here at SlashGear, with our exclusive review of the HTC Touch Diamond2 plus plenty of news from the rival Android smartphone camp.  The HTC Magic launched on Vodafone Spain, but we were more interested in the Samsung I7500, a super-skinny slice of 5-megapixel Android loveliness.  Check out the live demo video here.
Meanwhile, Motorola's Calgary was tipped to be the company's first Android device – and Verizon Wireless' first, to boot – which made up for the manufacturer canning two other upcoming handsets.  Samsung's Omnia HD i8910 was reviewed, and managed to whet our appetite for the rumored Omnia Pro complete with a slide-out QWERTY keyboard.  If that wasn't enough, leaks from the Palm camp tipped the upcoming Eos, a candybar-format replacement to the aging Centro.  Remember, you can keep up with all the latest Android and Palm news at Android Community and My Pre, respectively.
Apple have made their usual rumor round this week, with word that the company have been negotiating with Verizon for an exclusive cellphone.  Hot speculation tips it as an LTE iPhone, though there's also talk of an "iPhone Lite" and a UMPC-rivaling Apple Media Pad.  Just to keep us on the very edges of our seats, a fan mockup of the latter managed to make us forget the name and manufacturer of every Windows UMPC on the market from the past two years.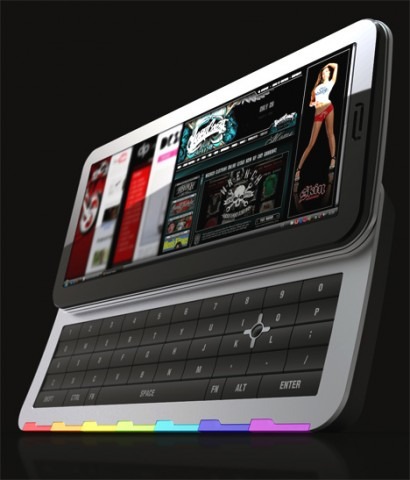 Acer's Aspire One nettop hit review benches, and proved a mixed bag.  The NVIDIA Ion 1080p-capable GPU is every bit as impressive as we were warned to expect, but it's let down by the single-core Intel Atom CPU they've paired it up with.  Not everyone is disappointed with Atom, however: this stunning Filofax MID concept is based on the low-power Intel chip, while ASRock and Pegatron have both based NVIDIA Ion nettops on the processor.
Meanwhile Acer's Aspire One 751 11.6-inch netbook launched officially, finally including a full spec list, and Microsoft released Windows 7 RC to MSDN subscribers; the general public can expect the OS RC on May 5th, while Acer tip the full release as happening on October 23rd.  While you're waiting for that, you can read our review of the AAXA P1 pico-projector; can you see it fitting into your life?  Our A/V expert Daniel Lim wasn't sure.