Acer says Windows 7 coming October 23rd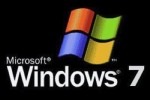 Did Acer just let the cat out of the bag? Today, the company revealed that Microsoft will be launching Windows 7 on October 23rd when it's pre-installed on a nettop from Acer themselves called the Z5600.
Apparently, the new system will start shipping by the end of September, but you'll get a free upgrade to Windows 7 if your purchase is made within 30 days of the platform's release. Compal says they will be releasing a product before this, but it all comes before the date Microsoft officially announced.
In fact, Microsoft made a goal for themselves to have Windows 7 out by early 2010. But this new information means the platform will be ready for the highly coveted holiday season. We'll have to see how this plays out but one thing is for certain: it's very interesting!