Microsoft Windows 7 RC launched today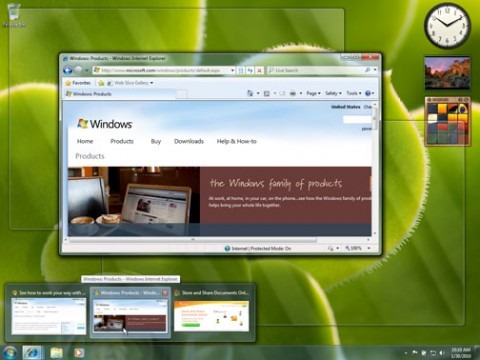 Microsoft have launched Windows 7 release candidate (RC) to subscribers of MSDN and TechNet, the first widespread distribution of the company's upcoming OS.  As well as features seen in early betas, the Windows 7 RC includes remote media streaming, to access media files across the internet from another W7 PC, and the Windows 7 Upgrade Adviser.
It also marks the first time enterprises will be able to test Windows XP Mode, the Virtual PC emulation of the legacy OS which is available to run older software.  Microsoft have also made enhancements to Windows 7's touch functionality, its navigation, and have bundled Internet Explorer 8 with the download.
A general public release of the OS will begin on May 5th.  However leaked copies are already circulating on torrent sites; be warned, there have been reports that some ISOs are infected by trojan viruses.