Windows 7's XP Mode requires chip-level virtualization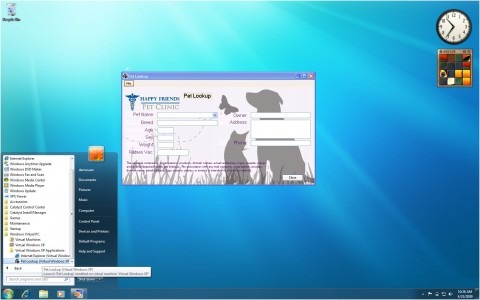 Further details on the Windows XP Mode to be included in Windows 7 have emerged, suggesting that use of the Virtual PC legacy environment may be trickier than simply buying the Professional, Ultimate or Enterprise versions of the new OS.  Instead, Windows XP Mode will require at least 2GB of RAM, plus a CPU that supports chip-level virtualization. 
Unfortunately it's not always clear which processors from Intel and AMD support such virtualization.  Microsoft is obviously expecting the enterprise users of XP Mode to be familiar with the chip capabilities of their systems; the company is resolutely targeting it at small businesses who have legacy software they can't do without.
The higher specification demands of standard Windows 7 are also because Windows XP Mode has its own security needs that require addressing.  Microsoft confirmed that, while apps installed through XP Mode will show up as if native to Windows 7, the Virtual PC running in the background will still require anti-virus software.