Samsung Omnia HD i8910 reviewed: great HD, awful calls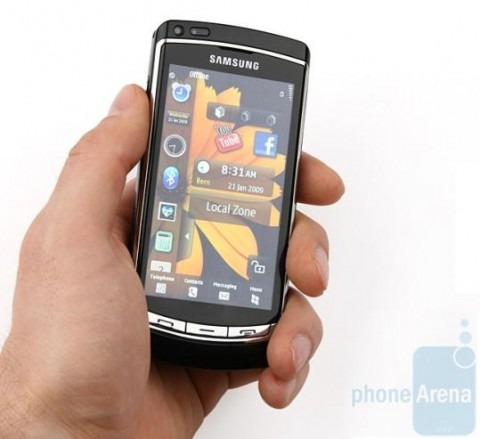 When we grabbed some video demo time with the Samsung Omnia HD i8910 at Mobile World Congress back in February, we described the AMOLED touchscreen handset as almost "like a small MID".  Now Phone Arena have published their review of the Omnia HD, and it looks like – a few flaws – aside, Samsung may have a high-end winner on their hands.
The Omnia HD unsurprisingly rates highly for media performance, with decent photos from the 8.1-megapixel camera, HD-quality video playback on the 3.7-inch display and even HD video capture.  That makes its flaws all the more frustrating: a display you can't see well outdoors, slightly unimpressive overall speed and, the biggest drawback, very poor audio performance during calls.
In fact Phone Arena describe it as "monotonous and reverberating, as if the other person is in a tunnel or a bathroom".  For some users that won't be an issue – voice calls ironically coming far down the ladder from what they use their cellphone for – but for others it could be a potential dealbreaker.  Still, for what it does – and the shortage of rivals that can do the same – they conclude that the Omnia HD i8910 is in a class of its own.