Apple in Verizon negotiations: LTE iPhone in 2010?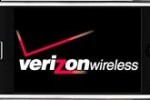 Could an LTE iPhone be landing on Verizon's new Long Term Evolution network next year?  That's one interpretation of the latest Apple rumors, which tip the arch AT&T-rival and Steve Jobs kicking off negotiations for their own iPhone several months ago.  "People familiar with the situation" claim discussions between the pair have continued ever since, seemingly putting AT&T's exclusivity agreement at risk.
While the paper goes on to suggest that the much-asked-for CDMA iPhone would be the result of any such deal, Apple COO Tim Cook's recent comments during the company's financial conference call would seem to debunk it.  Cook criticized CDMA for being a standard with limited market penetration, and instead stated Apple's desire for "one phone for the whole world".
That may be a kick in the teeth for current Verizon customers, but those eying up the carrier's Long Term Evolution (LTE) high-speed network – which Verizon plan to launch in 2010 – may still have a chance to add a crunchy Apple to their five-a-day.  LTE has been adopted by far more networks worldwide than CDMA ever was, including AT&T in the US; that puts AT&T and Verizon on a level playing field when it comes down to network flexibility.  AT&T's exclusivity agreement with Apple is believed to end in 2010.
[via iPhone Buzz]