SlashGear Week in Review - Week 11 2011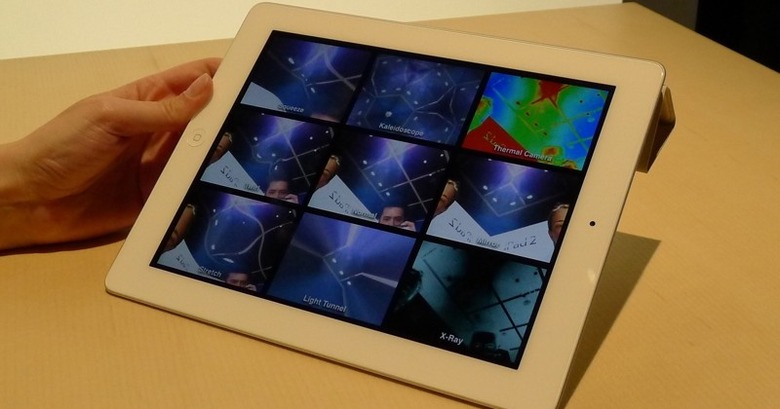 It's that time again, welcome to this week's edition of the SlashGear Week in Review. Biggest news in the tech world this week has to be the iPad 2, hitting shelves on Friday and promptly selling through Apple's initial stocks for online orders. We posted up our review of the iPad 2 mid week. The new iPad 2 is clearly far ahead of competitors on most levels.
Samsung says that its Galaxy Tab 10.1 is on schedule and no changes will be made to the device. This is after reports surfaced last week that Samsung was rethinking the Tab 10.1 and changes might be made. Western Digital announced that it plans to purchase Hitachi GST in a deal that will cost WD $4.3 billion. The deal still has to get regulatory approval before it can complete.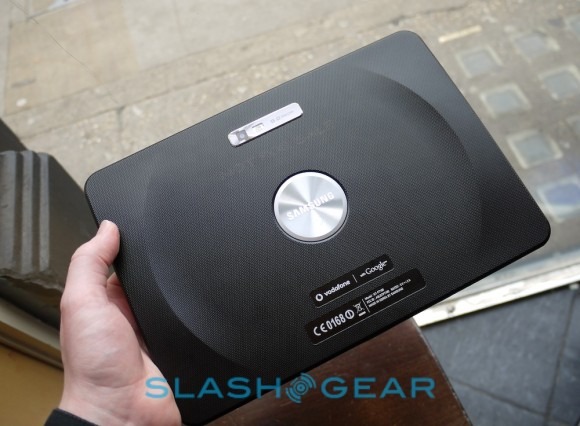 National Geographic has taken the cartoon house from Up and reproduced it in the real world. They attached a bunch of large balloons to the outside of a house shell and then floated it with the balloons. A judge decided to allow Sony to unveil the IP addresses of all the folks that visited the GeoHot website. The intention is to try to figure out if any of those people downloaded the PS3 hack GeoHot made.
Reports surfaced that Facebook and Skype are in talks to create a video calling system to fight Apple FaceTime. I could see them adding this capability to your Facebook page. Microsoft reportedly paid Nokia $1 billion to use Windows Phone on its handsets. The price was reportedly to keep Nokia from going Android.
The Lenovo ThinkPad X220 and X220T got official last week. The T version is a convertible tablet and the rigs promise up to 24 hours of runtime with the optional battery. Tesla offered up some new details on the Model S EV. The car will hit mid-2012 and will have a 300-mile range.
An interesting S.N.A.K.social networking keyboard landed this week. The keyboard has all sorts of shortcut keys for Facebook to allow access to functions with one button press. A cool watch concept called the Konect turned up. The watch had a USB section and looked like something from Star Trek.
Philips debuted an interesting TV called the Cinema 21:9 Gold that is 3D capable and allows two people to play games on side-by-side screens. This is a seriously wide TV. Samsung has outted new platter tech that allows 1TB of storage per platter. That means that 4TB HDDs will be possible soon.
Kaspar the creepy robot surfaced early in the week. The bot is designed to help autistic kids and interact socially with others. Why do helpful robots have to be so creepy? Logitech unveiled a new set of speakers for computer users called the Z906 that are THX certified. The speakers have 500W of power and will sell for right at $350.
NVIDIA showed off the GeForce GTX 590 video card with Dual GPUs. The video card is expected to ship on March 22. A geek created an awesome laser gun that will melt foam and pop balloons. It may be the best geek DIY ever.
Microsoft brags that about 10 million Kinect sensors and games have now been sold. I wonder how many of them are still in use or are actually being used for games and not some sort of geekery. A new rumor has pegged the white iPhone 4 to be coming in April. The rumor also claims that the white iPhone may be for AT&T only.
The Kinect was hacked to perform home automation duties. The sensor was used to turn the lights in a room on or off when you entered or left.
Gemini unveiled the FirstMix DJ controller this week. The controller is USB and is designed to be a cheap entry for new DJs to the market at about $80. A cool earphone design surfaced that uses a zipper to combine the cords of your earbuds to keep them from getting tangled. It's a simple solution to an issue that really bugs many folks.
Canon announced this week that it would be supporting the Thunderbolt standard from Apple. That should allow photographers to shoot video and photos over to a Mac much faster than using USB. Apple sold a lot of iPad 2 tablets this week. After moving 600,000 of the tablets the ship date slipped to 5-7 days.
Flash Player 10.2 is due to land in days. The update will bring Flash support to the Motorola Xoom tablet. Some leaked renderings of what is supposed to be the iPhone 5 surfaced Friday. The renderings show a larger screen than current offerings.
Geeks at iFixit took a new iPad 2 and ripped it apart. They always show us what the innards of gadgets look like right when they launch. A student in NYC was first in line at the Apple Store to get an iPad 2. Another geek offered $900 for that first spot and the student sold it. Thanks for reading and we will see you next week!