Leaked iPhone 5 Renders Claim Same Style But Bigger Screen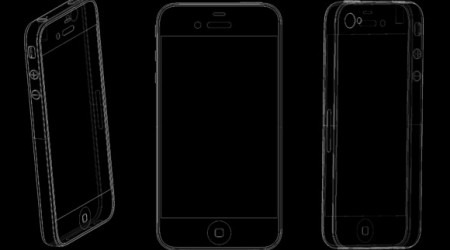 Images purported to be Apple's "mold engineering drawings" for the iPhone 5 have leaked, suggesting that the company is planning a similar design to the iPhone 4 but with a larger display. According to iDealsChina, the wireframe CAD graphics are supplied to case designers looking to ready the various accessories that proliferate following an Apple product refresh.
The images show an almost identical physical design to the existing iPhone, complete with an edge antenna. However, the screen is larger, with a smaller bezel, potentially fitting in with rumors that Apple is considering a roughly 4-inch panel instead of the current 3.5-inches.
It also suggests that rumors Apple was planning to ditch the glass back for a unibody metal chassis and antenna integrated with the company logo may not be the case, though of course there's no telling from the graphics what the various components are made from. Inside we're expecting the dual-core 1GHz Apple A5 processor.
Of course, these sort of images would be incredible straightforward to fake, and so we'd take them – as with any Apple rumors – with a healthy pinch of salt.
[via BGR]