Flash Player 10.2 for Motorola XOOM due March 18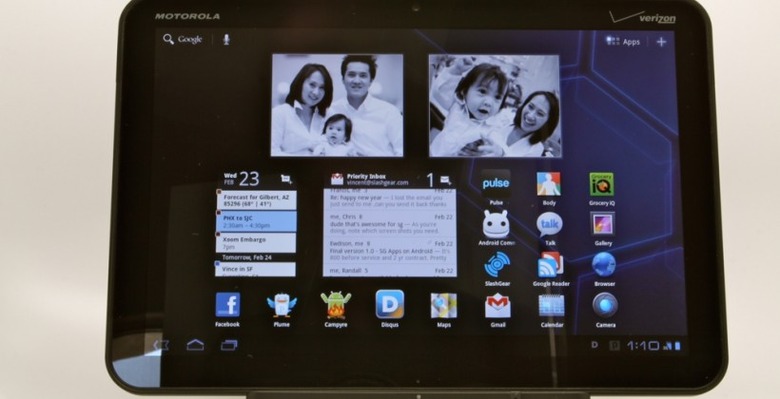 Adobe has announced that the Flash Player 10.2 update for Android 3.0.1 Honeycomb tablets such as the Motorola XOOM will be released on March 18. Made available through the Android Market, as with the current Flash Player 10.1 release for Android smartphones, the updated version will be the production version for Android 2.2 and 2.3 devices and the beta for Honeycomb slates.
On Honeycomb, Flash Player 10.2 will support the Stage Video rendering pipeline for hardware accelerated H.264 playback, as well as deep integration with the Android browser rendering engine; that will see the Adobe software rendering HTML, images and GIF animation, among other things, which should result in smoother scrolling and better integration between HTML and Flash content. There'll also be automatic on-screen keyboard support, so that Flash apps and content coded with desktop implementations in mind will also be usable on tablets.
An OTA update for the XOOM, Android 3.0.1, began distribution earlier today, paving the way for the incoming Flash Player 10.2 update. However, you can also update manually following the instructions here.
[via Android Community]