Samsung Insists Galaxy Tab 10.1 On Schedule: No Changes Over iPad 2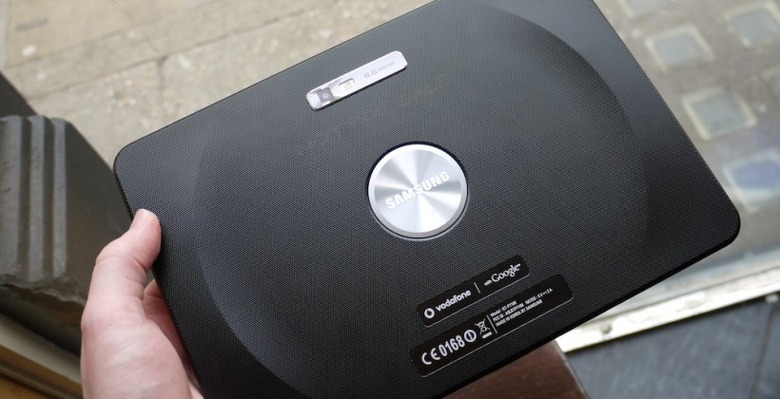 Samsung has denied plans to delay the Samsung Galaxy 10.1 tablet, insisting that the slate's release has not been postponed amid attempts to make it more competitive against the iPad 2. "We will continue to make every effort to provide the most powerful, well-designed and productive mobile device to customers" claimed Executive Vice President Lee Don-Joo, though that does not include slimming down the Galaxy Tab 10.1 as initially hinted at.
Last week, in the aftermath of the second-gen Apple tablet debut, Lee Don-Joo was quoted as saying that "[Samsung] will have to improve the parts [of the Galaxy Tab 10.1] that are inadequate," going on to specifically reference the iPad 2's thinness. The quote prompted speculation that Samsung would rework the Galaxy Tab 10.1 before it reached the market; Samsung had focused much of its sales spiel on the fact that the 10-inch tablet was thinner and lighter than the first-gen iPad.
With a delay not on the cards, it seems Samsung may have to look to pricing to better differentiate their Honeycomb tablet. "The 10-inch (tablet) was to be priced higher than the 7-inch (tablet) but we will have to think that over" Don-Joo said last week.
[via AllThingsD]