SlashGear Evening Wrap-Up: September 4, 2012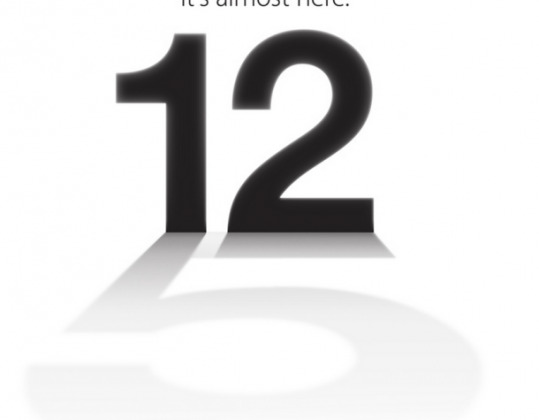 We're getting ready to end a Tuesday that has produced some rather big news, so let's jump right into it, shall we? By far the biggest story of the day had to do with upcoming the Apple event. Apple started sending out invitations for the event today, using a picture that gives away what to expect at the event (spoiler alert: the iPhone 5 is coming). With an iPhone 5 reveal essentially confirmed, analysts are predicting success for the new handset, saying that it could potentially sell 10 million units this quarter. Not bad, provided the device actually hits those marks.
Speaking of the iPhone 5, Apple has prepared itself for the lawsuit Samsung promised should the iPhone maker release device with LTE functionality. iPhone 5 nano SIM cards were also spotted today, leading us to believe that the next iPhone will be launching shortly after it's revealed. Apple isn't the only one with an event incoming though, as HTC also started sending out invitations for a September 19 event of its own today. The Galaxy S III has knocked the iPhone 4S out of the top US sales spot, and we enjoyed a rather colorful Nokia Lumia 920 leak today.
After seeing it pop up a few times, Verizon announced the Samsung Galaxy Stellar today alongside the new LG Intuition, and Nokia has teased that some of its Windows Phone 8 Lumias might come complete with wireless charging. The FBI fell victim to a massive AntiSec hack today, and after the FBI agent targeted in the attack called for hackers to help the FBI fend off these kinds of breaches, the FBI called out AntiSec and said it wasn't involved in any such attack. The Panasonic Toughbook 19 has been reintroduced with new third-generation Intel Ivy Bridge processors, and we caught a glimpse of the Nokia N9, which will sadly never see the light of day.
JXD has a very familiar-looking Android gaming device on offer, and today the Angry Birds spin-off Bad Piggies was given a release date. The Pantech Flex is heading straight for AT&T with a budget price tag, and Syabas has announced the next iteration of its popular Popcorn Hour media player. Bethesda released Hearthfire on the Xbox 360 earlier today, a spec list for the (hopefully) upcoming Panasonic GH3 was leaked, and Huawei has finally given the Ascend D1 – its new flagship device – a release date. Finally tonight, Square Enix has a new Final Fantasy collection for die-hard fans, but you better be ready to hand over a stack of cash if you want to get your hands on it.
That does it for the SlashGear Evening Wrap-Up for this Tuesday. Now, go out and enjoy the rest of your evening!