Nokia N9 with slide-out keyboard leaked and cancelled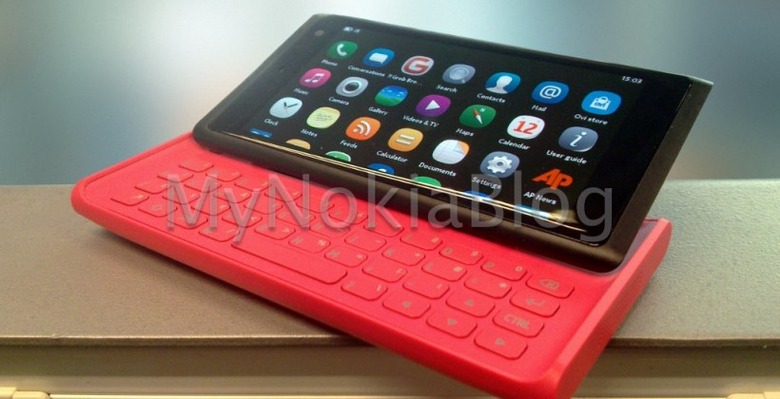 If you were looking to get a Nokia N9 with a hardware keyboard sometime this year, you'll have a hard time seeing the images we're about to show you – a prototype device that brings the world just that. It's called the Nokia "Lauta" and has the code RM-742 attached to it, and MyNokiaBlog notes that the company had plans to release this device in 2011 but it never came to fruition. Thusly dies the MeeGo phone with a full QWERTY hardware keyboard that would have been oh-so-cute.
This device would have had keys the same color as its backing, and a backing in a variety of colors. You'll see a lovely bright magenta coloration here and it's been suggested that several standard color combinations were in the world. This device would have been running essentially the same software as the Nokia N9 and would have had similar inner components as well. As it is now, you'll likely never see the Cyan version see the light of day – just Magenta and Black are shown here.
This device has its FCC notification positioned in the top right when the device sits in portrait orientation, and the camera is set off-center with the Nokia branding and a dual-LED flash right next to the large lens. This device also has a slightly thicker body than the N9 because of the keyboard and would have featured duck hits as Nokia Maps and AP News as well, right out of the box.
Have home though, citizens of planet Nokia, because they crew is headed to New York this week for an event on the 5th – that's tomorrow – bringing a whole new set of smartphones to the public. This event is being held by Nokia and Microsoft at the same time and will likely be bringing Windows Phone 8 as well as more PureView technology to the USA. Stay tuned and tune in to SlashGear's main news feed at 9:30 AM EST for more!