JXD S602 Android gaming device looks awfully familiar

Allow us to introduce you to the JXD S602. It's a new Android gaming device that comes running Ice Cream Sandwich out of the box, and it's pretty inexpensive too. It also sports a look that's quite similar to the PlayStation Portable, which is nothing new – we've seen plenty of devices that attempt to "recreate" the look and feel of Sony's last-generation handheld, so it isn't surprising to see another one arrive on the scene
The device comes with a price tag of $66, which signals that there probably isn't much going on under the hood. Indeed, you've got 1 GHz ARM Cortex-A8 processor running the show, working with a PowerVR SGX531 GPU and 512MB of RAM. There's a 0.3-megapixel camera on board, and 4.3-inch two-point resistive touch screen that displays 480 x 272 resolution. If that resolution isn't quite your liking, it also comes with an HDMI port so you can play your games on a bigger screen.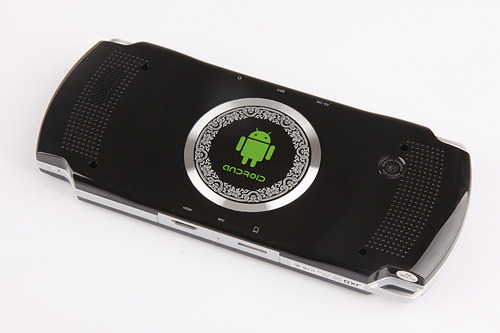 Given the set of actual buttons present on the face of this device, you can tell that it's geared toward Android gaming. The JXD S602 supports button mapping for Android titles, so if you're looking for a cheap way to play Android games with actual controls instead of touch screen controls, this may not be such a bad choice. Have a look at the video demo below for a better idea of how the JXD S602 plays.
It isn't a bad looking device, but then again we have Sony to thank for that more than anyone else. At the very least, it should satisfy your gaming needs, but don't expect to get too much more out of it. The fact that it's running Android 4.0 Ice Cream Sandwich will definitely be appreciated, and when coupled with the low price tag, that might just net JXD some significant sales.
[via Obscure Handhelds]