Panasonic Toughbook 19 gets Ivy Bridge boost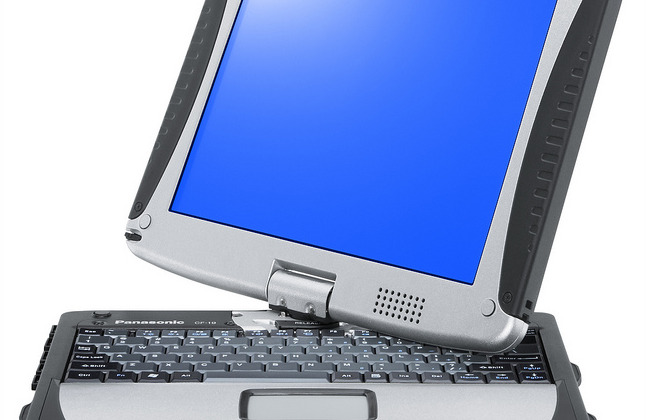 If you were thinking of getting a Panasonic notebook with the ability to beat the elements in a high-powered next-generation build, now's you're opportunity. The Toughbook 19 has been updated by Panasonic with Ivy Bridge processors and Intel Turbo Boost Technology this week, bringing the machine up to the current wave of future-ready PCs. This notebook will be ready to work with you anywhere, be it in the line of fire in the military or right down deep and dirty in your law enforcement job.
This machine will now be working with the same MIL-STD-810G and IP65 certified durability standards with Intel's new 3rd generation processor line inside. The Toughbook 19 will be working with an Intel Core i5-3320M vProTM processor (up to 3.3GHz) with Intel Turbo Boost Technology right out of the box. You'll also be seeing expanded storage and an updated touchpad for a much more responsive experience!
Expanded storage will bring you up to a 500GB 7200rpm hard drive with shock-mounted flex-connect with quick release. This unit now has 10% more battery life, bringing it up to 10 hours of standard work. There's an added USB 3.0 port as well as a new ambient light sensor with automatic backlight shut-off – this also adding to your battery life in the field.
This new unit features a new and improves battery calibration tool that's able to run in the background so you can use the computer at the same time, and the touchpad responsiveness increase comes from the addition of Interlink's VersaPad. You'll be tapping all night long with great results! This unit will cost you an estimated street price of $3,549 USD and comes with a three-year limited warranty, parts and labor. Pick it up right this minute!