Pantech Flex for AT&T announced with 4G LTE and ICS for $50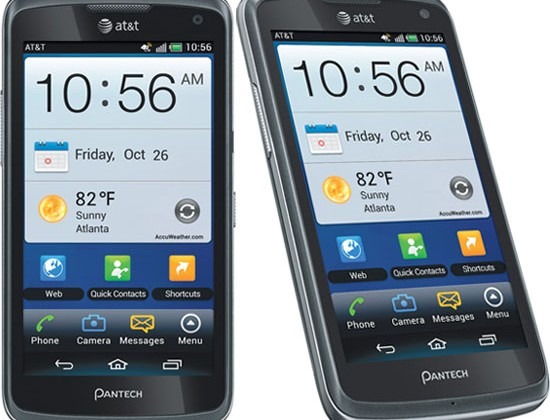 This morning AT&T and Pantech just announced their latest budget friendly smartphone for the entry-level only the specs are anything but entry-level. This Android 4.0 Ice Cream Sandwich device packs plenty of punch, 4G LTE, and more and can be all yours for just $50. Pretty great price for such a nice smartphone. Head down past the break for full details.
We first spotted the name Flex in some benchmarks and then late last week this smartphone leaked as the Pantech Magnus. Today however AT&T has confirmed the name will in fact be the Pantech Flex and part of the name comes from the fact that it features an "Easy Experience Mode" to be flexible to first time smartphone buyers.
The Pantech Flex includes specs that could almost rival top handsets too. It comes with a 4.3-inch qHD 960 x 540 display (its lowest quality) but runs Android 4.0 Ice Cream Sandwich. It is powered by the same 1.5 GHz dual-core Qualcomm Snapdragon S4 processor as AT&T's Galaxy S III, has 1GB of RAM and 8GB of internal storage. Other specs include an 8 megapixel camera with 1080p video, 2 megapixel front for self portraits and video chat, and then all of this will last all day with Pantech's 1,830 mAh battery.
The announcement didn't reveal much on the Easy Experience Mode but it should be able to quickly be toggled on and off for those loving the specs of this device but don't need that mode. Again all of this will be available starting September 16th for just $50 after a new 2-year contract. If you've been eying a powerful budget smartphone or a new device for Mom or Dad this would be a good start. Enjoy the video and let us know what you think about the "Easy Experience Mode" in the comment section below.