SlashGear Evening Wrap-Up: November 6, 2012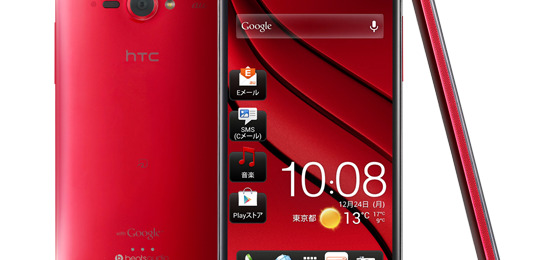 Welcome to the SlashGear Evening Wrap-Up: Presidential Edition. The world of tech didn't come to a halt just because we needed to go out and vote, so in case you missed it, here's the big news from the day. We learned today that HTC and Verizon will be holding a press event on November 13, and it's there that we're expecting to get our first official introduction to the HTC DROID DNA. Speaking of HTC, the company gave us its earnings for October 2012 today, and they aren't looking all that great. Halo 4 officially launched today, but it isn't without its share of server problems, and physical Google Wallet cards have been confirmed on a Google support page.
We heard new rumors of an Xbox Surface again today, and AT&T announced that it will begin offering the Nokia Lumia 920 on November 9 for a mere $99. Apple OS X 10.9 has been popping up around the web today, and Opera has been updated to version 12.10, which brings support for high definition displays. Amazon has introduced a new monthly billing option for Prime, and even though you'll be paying more than subscribing annually, it might be a better idea for some than plopping down one big lump sum.
A sequel to the classic game Elite is looking for funding on Kickstarter, while Instagram says that Hurricane Sandy was probably its biggest event ever. Vizio unveiled a new line up of HDTVs and sound bars for the holidays, while Valve officially kicked off its limited-access Steam for Linux beta today. Ford and Microsoft had reason to gloat today with the 5 millionth Sync-equipped vehicle, and EA & DICE are celebrating 10 years of Battlefield with free copies of Battlefield 1942 on Origin.
Did you photograph your ballot and put it on the Internet today? Did you know that's an illegal thing to do? Google was awarded a new patent that means something interesting for Google Glass, and Fisker was hit pretty hard by Hurricane Sandy. Microsoft has confirmed it will be focusing on Skype instead of Windows Live Messenger, and we heard that PlayStation: The Official Magazine will be going dark later this year. Finally tonight, Chris Davies explains why Apple will kick Intel to the curb if it can, and we tell you why you should probably wait on the all of the Miracast accessories for now. That does it for tonight's Evening Wrap-Up, enjoy the rest of your night everyone!