Google Wallet Card confirmed on Google support page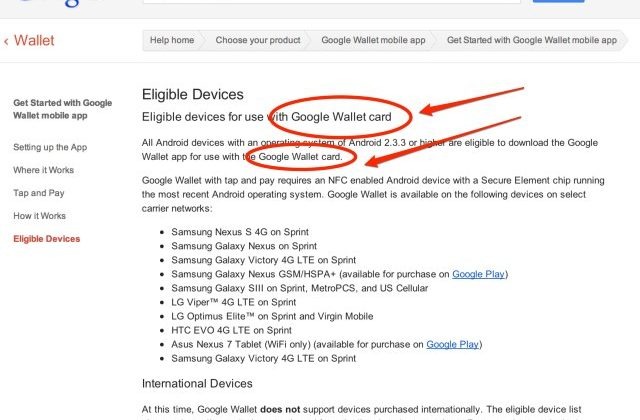 Just a few days ago, we reported on a leaked update to the Google Wallet app that showed off the service's rumored physical cards. If that wasn't enough to convince you that it's real, Google's own support site talks about the "Google Wallet card" right out there in the open. So while it's not officially announced yet, this thing has to be real.
Google's own Help section of its Google Wallet website refers to the Google Wallet card not once, but twice. If you click on "Eligible Devices" on the left-hand sidebar, you'll see the mention of the Google Wallet Card. The company notes that all Android devices running Android 2.3.3 or higher are able to download the Google Wallet app for use with the Google Wallet card.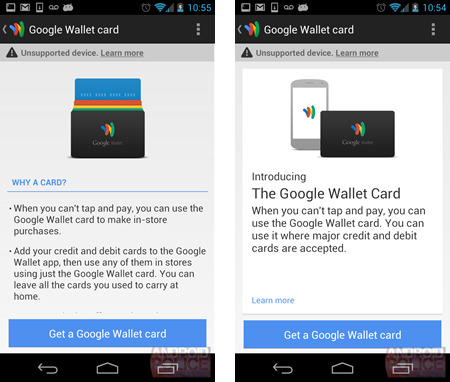 It seems Google thinks that while mobile payments are the way of the future, some people still may prefer using plastic. Thanks to last week's Google Wallet app update leak, the Google Wallet card is said to be a card that replaces your real credit or debit cards, and you can assign the card to any one of your credit cards at any time.
Of course, we're still not sure when Google will releases these things to the public, but we have to say that we can't wait. And since you don't need your actual phone to pay for things through Google Wallet, since you'll now have a physical card, we're wondering if Google will release a Google Wallet app for iOS at some point.
[via TechCrunch]