Fisker hit hard by Hurricane Sandy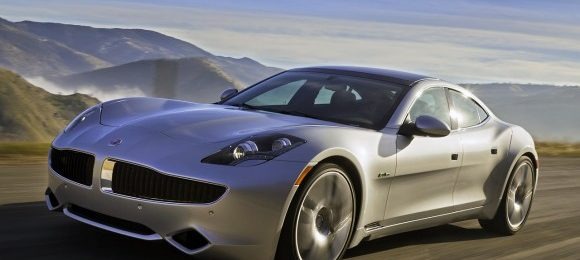 A lot of places suffered the wrath of Sandy as it collided with the East Coast last week, but one manufacturer in particular was left with quite a mess to clean up after Sandy had passed. Fisker says that 300 of its Karma electric vehicles were destroyed by Sandy as they sat in a New Jersey port. Fisker sells each one of those Karmas for about $100,000 here in the States, so Sandy managed to destroy a lot of really expensive product when it made landfall.
Luckily, Fisker thought ahead and had each and every Karma insured. The cars were destroyed when the port flooded, though some of the Karmas actually caught fire when the saltwater shorted their batteries. The wind from Hurricane Sandy made things worse, spreading the fire to other cars. In the end, 16 Karmas had caught fire, but Fisker says there weren't any explosions.
Even though having 300 cars destroyed is a pretty big loss, Fisker says it probably won't suffer too much of a financial setback and that this shouldn't cause any immediate problems with stock in the US, since there already cars in the States waiting to be sold. All in all, it sounds like Fisker will be relatively okay despite the fact that Sandy destroyed 300 completed and ready-to-be sold Karmas.
Fisker hasn't been having the best of luck lately. Earlier in the year there were reports of Karmas randomly catching fire, and it wasn't too long ago that we heard of one of Fisker's manufacturing partners running out cash and selling off assets. Fisker could really use a pick-me-up right about now, but at it least it sounds like the company dodged a very expensive bullet when Sandy came to town.
[via Wall Street Journal]