Ford and Microsoft celebrate 5 millionth Sync equipped vehicle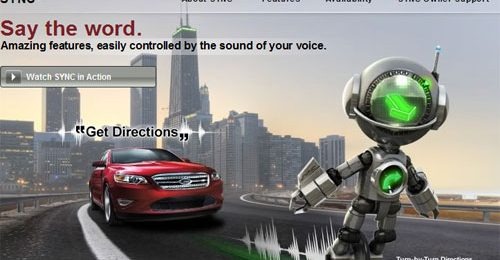 Ford has been integrating voice control technology into its vehicles for years. The voice control technology was made in cooperation with Microsoft and is called Sync. Ford and Microsoft are celebrating five years of Sync availability and the 5 millionth vehicle to roll off the assembly line featuring Sync.
The collaboration between Ford and Microsoft began in 2005. Ford says that with its partner for software, Microsoft, it was able to turn the car into a platform with opportunities for developers to work with Ford to add value and features in the vehicle to support mobile phones and other devices. One of the key features of Ford Sync is the system's ability to be upgraded allowing new features, and at times fixes, to be applied to the system.
Sync does many things for drivers, including supporting hands-free communication via Bluetooth technology with the smartphone. Sync is also tightly integrated to the vehicle controls allowing drivers to press a steering wheel mounted button and tell the car what radio station they want to listen to or the temperature to set the climate control system. Ford says that the ability to upgrade the system was important because a vehicle spends on average 10 years driving the roads where as mobile phones and electronics are upgraded every one to two years on average.
Sync was first announced at CES in January of 2007. The first Ford vehicle to come with available Sync was the 2008 Focus. The voice commands functionality of the system is powered by Nuance voice control technology. The Sync system continues to evolve and now allows drivers to control their smartphone and some apps using voice commands.