HTC Verizon event set for November 13, DROID DNA likely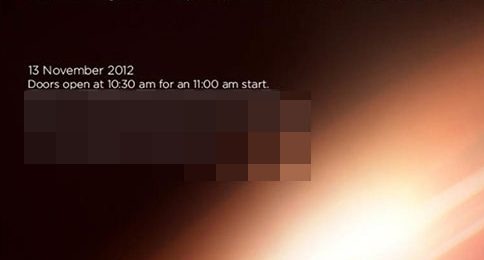 On the 13th of this month there will indeed be an event held by HTC and Verizon at once, bringing on a new device that's quite likely looking like what we've been teased with over the past few weeks – the HTC DROID DNA. This device is the only un-revealed machine we've seen that's heading for Verizon from HTC that's been visible in leaks over the past few weeks, and with the way the market looks today, such a phablet is quite likely to pop up soon. You'll want to stick right here to SlashGear for the big event on the 13th as it'll be bright with high definition and massive display size, one way or another.
The name DROID DNA comes from internal documents that've popped up over the past few weeks coming from Verizon, HTC, and everywhere in-between. The folks at HTC have revealed a device in Japan that takes on a form not unlike what we're expecting here, calling it the HTC J Butterfy. This device has a massive 1080p display, that's undeniably sharp, sharper than the whole rest of the market at the moment at 440 pixels per inch.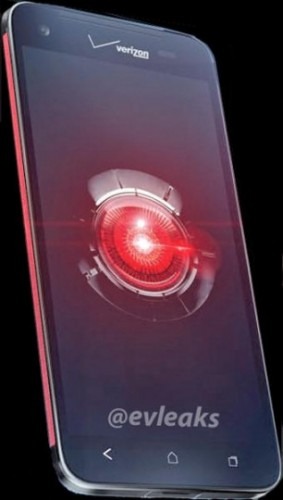 This device's definition – if we're just talking pixel density – is nearly 100 PPI denser than the next best device on the market. Nearby is a BlackBerry testing device getting pumped for BlackBerry 10, but nothing else is up nearby for the market – the Butterfly already exists. Coming down Verizon's way, we're expecting that the code-name DROID DNA very well may be sticking.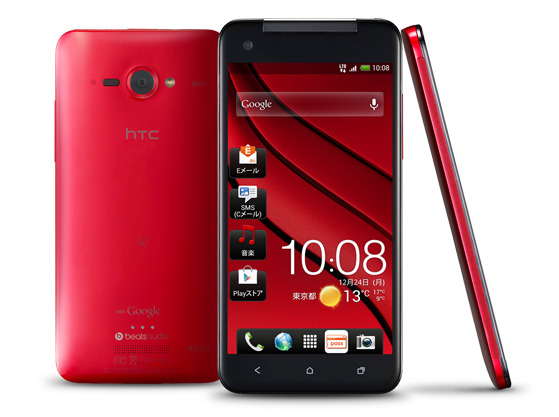 The images we've seen of this device thus far have been solid, with a lovely red ring around a mostly black device, red accents reflecting the rest of the DROID lineup that's kept Verizon strong over the past few years. With the HTC DROID DNA we'll have a new version of HTC Sense that works with Android 4.1 Jelly Bean (not 4.2 quite yet we must assume) and we'll have Qualcomm under the hood. What's not yet as solid is the size of the processor, be it the Qualcomm Snapdragon S4 dual-core or the S4 Pro quad-core as found in the LG Optimus G.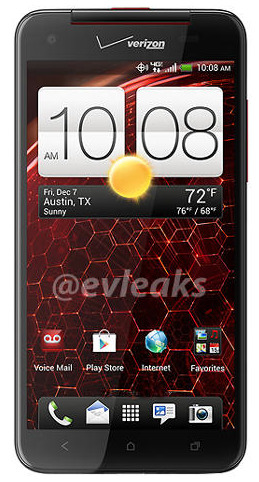 UPDATE: @evleaks has posted another image that essentially confirms that this event will be for the DROID DNA – have a peek at the invite and the wallpaper for this device, and you shall see! Also have a peek at the timeline below to see more details on this fabled device and we'll see how real it all is on the 13th of this month!